By Prashant K. Nanda | Mint | 15 Feb, 2019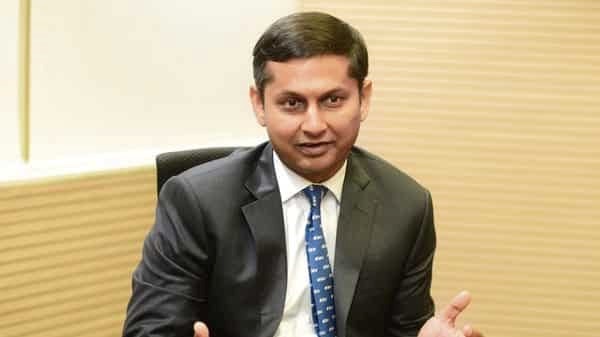 The proposed university will promote innovation, entrepreneurship and quality research
The group, which has already raised ₹400 crore, includes Info Edge Ltd and Naukri.com MD Hitesh Oberoi, Tech Mahindra CEO C.P. Gurnani, Hellion Ventures' co-founder Ashish Gupta
NEW DELHI : Forty entrepreneurs and chief executives have come together to raise ₹2,000 crore, at least four times the amount that the government spends to set up an Indian Institute of Technology (IIT), to build a science and technology university.
The proposed university will promote innovation, entrepreneurship and quality research, said Neeraj Aggarwal, chairman (Asia Pacific) at Boston Consulting Group (BCG), one of the 40 people who have contributed to set up the venture.
The group, which has already raised around ₹400 crore for the project, includes Info Edge Ltd and Naukri.com managing director Hitesh Oberoi, Tech Mahindra chief executive C.P. Gurnani, Hellion Ventures' co-founder Ashish Gupta, chairman of Genpact and Clix Capital Pramod Bhasin, Dilip Pathak, partner at Warburg Pincus in UK, education entrepreneur Vineet Gupta, and Ajay Arora, managing director of D' Décor.
"Education is a big multiplier…most of us got good education at IITs almost for free and what we are today is because of that quality education. Over the last three decades, the world has changed and it is time for us to come together and create a new model that can be best in the world in terms of teaching, learning, and market worthiness," said Oberoi in an interview.
The entire team of 40 has brainstormed for three years and wish to put in place a vision that advocates the best model in pedagogy, curriculum, culture, faculty, and processes, said Aggarwal.
"It (the project) will address India's largest challenge through applied research and foster an ecosystem of innovation and entrepreneurship," he said. The university will catalyse 1,000 startups over a period of time, he said.
The university, which is set to come up over 50 acres in Mohali, will focus on core engineering, deep technology such as artificial intelligence, machine learning, and mathematics and promote interdisciplinary learning by bringing both science and liberal arts subjects together to the classroom.
Well-known academics such as Ashish Nanda of Harvard University, Anant Agarwal of MIT, S. Shankar Sastry of University of California-Berkeley, and Arvind Raman of Purdue University are among those who have joined the academic advisory board of the new university named Plaksha, which means tree of knowledge. Plaksha has also tied up with Stanford Research Institute and Purdue University.
Plaksha is a much-needed effort. Its approach of cross-functional hands-on education…is a great way to prepare students for entrepreneurship and leadership in technology companies," said Vineet Gupta, adding that he become a part of the venture as he has "seen the impact of similar approaches in universities like Stanford and its resulting impact in the Silicon Valley".
"This approach has several benefits: business leaders become part of a venture, thus bringing in multiple skill-sets; it builds credibility that a single owner private institute will not have; and, of course, it helps bring in money," he added.
Nanda said he is enthused by the outreach of the founders to top institutions across the world and some of the dimensions of Plaksha. "This institution will focus on innovation, it will be real-world oriented and emphasize experiential learning…I think these are very important for a high quality technology institution for tomorrow," he said.
"We don't want human robots…we shall try to create science and technology leaders with a heart who can contribute to the entrepreneurship ecosystem and promote innovation," said Oberoi asserting that funds won't be a problem. "Whether it's ₹350 crore, ₹2,000 crore or more …good ideas will have always money to back it up," Nanda said.
The article was first published in Mint on 15 Feb 2019.