By Renish Sundarni, Tech Leaders Fellowship, Class of 2021
I was a final year B.E Student, a Data Science Intern, and a part-time business manager who was also a part of R & D Cell and the global IEEE at my campus. Having worked on various projects that used different technology stacks, I found myself drawn towards the revolution Data Science had brought to our lives. I started picking up more and more projects in that domain. Gradually, I started wondering how to apply data analysis skills to my business, and I found it astonishing. I became a certified Data Scientist from Udacity's Nanodegree program. At the end of my fourth year, I had an offer letter from one of the reputed companies.
Being a part of a Nationwide mentorship program (Reach for the stars) wherein the top 60 students are chosen from across the country. I then seemed to cross paths with an Alumni of Plaksha, and I learned about Plaksha. I was stunned by the opportunity that was knocking at my door. After a lot of research lately, I found bewildering insights that were truly astonishing. I had pursued the mindset of both business and Data science skills and I felt that only Plaksha could give me this blend. I was eager to get mentored by the famous entrepreneurs and get surrounded by the best minds in the country who shared similar interests of learning and growing.
There was something that I was inclined towards Plaksha more than other Universities. At that moment, I decided to let go of the role of a software engineer as I wanted to explore and bring out the best in me and expand my horizons. I believed in exchanging knowledge, and so I had a small-scale start-up, it was a non-profit organization wherein I used to train the youths and give them hands-on exposure to robotics. Not only Plaksha will provide me the best mentors but also allow me to collaborate with the best business leaders and help me come out as an entrepreneur.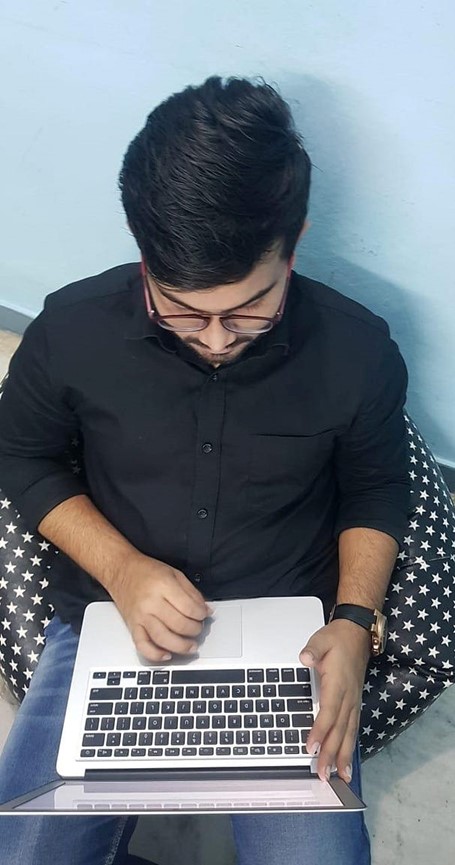 To qualify for Plaksha TLF, I was required to write Essays and a basic aptitude test for which I had burnt midnight oil by referring to all kinds of logical questions. As I was shortlisted, the next round was a virtual interview wherein they asked me about my journey and how I evolved over the years. Finally, after a lot of patience, it was the D-day (announcement of results).
I was thrilled to be selected among the nation's most brilliant minds. I felt at the top of the world after viewing my result. This day I realized that the thing that was going in my subconscious mind that I was going for training and once I returned, I was a completely changed person, and that thing now had come true. It was a dream come true for me as I always imagined myself to be someone who is equally good at both technical and business skills. I aim to gain knowledge at Plaksha and give back by becoming a successful entrepreneur under the guidance and collaboration of the great minds around me. I would be intensely blessed if I could pay back to Plaksha and if I could set an example for the upcoming generations out there.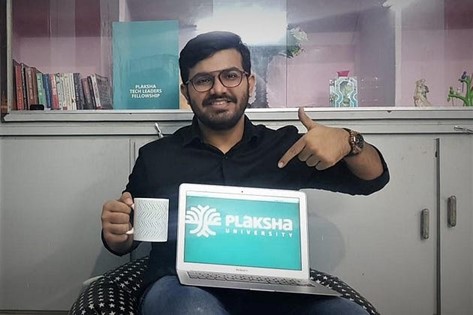 It's the beginning of a new chapter in my life wherein I would like to go ahead and learn more as learning is a life-long process, and therefore apart from building a start-up. I would love to keep myself upgraded with the upcoming technologies.
Lastly, I would like to give everyone a message here, it can be overwhelming sometimes, but as someone said, opportunities are like sunrises. If you wait too long, you miss them. Hence, to grab those opportunities, you need to hustle as there is no substitute for hard work.