Last Updated : Mar 22 2021 | 9:24 AM IST
Anjuli Bhargava | New Delhi
The upcoming Plaksha University reimagines engineering education and prepares students for a digitally powered future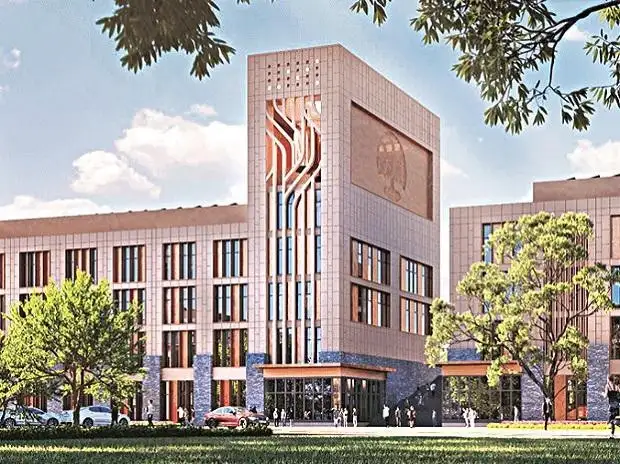 More than five decades after the first Indian Institute of Technology (IIT) was set up in Kharagpur, the IITs still churn out mostly the traditional kinds of engineers — mechanical, civil, computer, aeronautical and a few others. Very little has changed in their educational offerings, mode of delivery and curriculum. Other than adding to the list of IITs and taking the total number to 23 — the latest to be set up was IIT Dharwad (Karnataka) in 2016 — precious little has changed at these hallowed institutions.
But the world has moved on. Keeping that in mind, a bunch of ex-IITians have adopted the Ashoka University model of collective philanthropy to come up with an alternative. Plaksha University will combine three new buzzwords in India — technology, education and philanthropy — and offer a set of degrees to students that prepare them for a digitally powered future and will challenge the hegemony of the IITs.
After some debate — the initial plan was to house the university in and around Gurugram — the founders opted to set up the institution in a 50-acre campus near Chandigarh international airport in Mohali. Efforts are on to get the university up and running by this August, when the first batch of around 120–150 students is expected to join, along with a full-time faculty of around 15.
Plaksha has been conceived and planned by a group of friends — mostly ex-IITians — including Boston Consulting Group's (BCG) Asia Pacific chairman Neeraj Aggarwal, Jamboree's founder and trustee of Ashoka university, Vineet Gupta, Nagarro CEO, Manas Fuloria, and Ashish Gupta, founder, Benori Knowledge Solutions and also a founder and trustee of Ashoka University. They had been discussing the lack of options for engineering studies in India, leading to a situation where 80 percent of graduate engineers were found to be "unemployable".
The founders' group soon expanded to include Mohit Thukral, former senior vice president at Genpact and Hitesh Oberoi, managing director and CEO, naukri.com. Plaksha now has 60 founders, many of them based in the Silicon Valley, who have collectively donated Rs 500 crore. Several corporate donors have also subsequently pitched in, including Bharti Airtel, Infoedge and Mphasis. The plan is to raise Rs 2000 crore over the next few years to fund the college.
This is called collective philanthropy, a model which was followed for setting up Ashoka university. In fact, several founders and donors of Plaksha have been involved with Ashoka in similar capacities. In some senses, therefore, Plaksha is on the lines of Ashoka. This model allows Plaksha to escape the dangers of family-run and promoted institutions. The founders' association with the university will end with their lifetimes. The faculty, too, is more comfortable with this multi-ownership structure.
The founders say that the university's mission is to "reimagine engineering education" as it needs a refresh to adapt to the changing times. "The needs of industry today are quite different and the learning at Plaksha will reflect this," says Jamboree's Gupta. So as opposed to the usual fare of electrical, mechanical and civil engineering, the four degrees that will be offered here are computer science and artificial intelligence, biological systems engineering, robotics and cyber physical systems and data science, economics and business. Every attempt is being made to ensure the most relevant and up-to-date curriculum and pedagogy.
Five thematic research centres will do cutting edge work in the areas of human and planetary health, clean energy, future mobility, cybersecurity and manufacturing 4.0. The curriculum will cut across humanities, design and entrepreneurship as technology is now integral to all. "Degree offerings and the education will be more contemporary and aim at solving the problems we see around us today," adds BCG's Agarwal.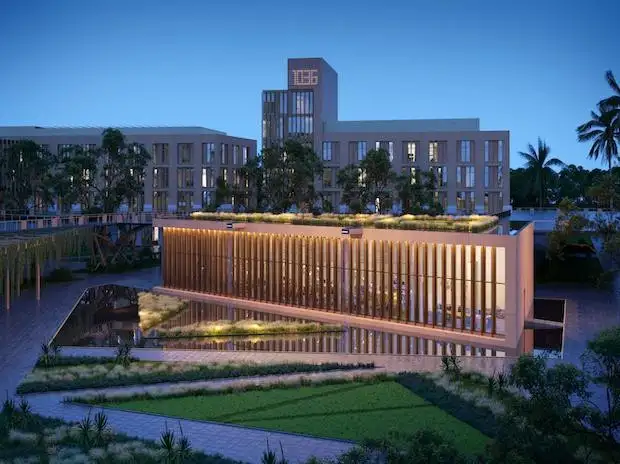 The cost of the residential four-year programme will be around Rs 8 lakh per year and scholarships will be provided to deserving candidates that cover the entire amount, if needed. Moreover, the curriculum will not be set in stone, as it tends to be at institutions in India. Although some IITs have begun to reflect these changes, a comprehensive overhaul of degrees is yet to be undertaken by any of them.
Plaksha's the academic advisory board reads like a who's who of the tech and education world: Anant Agarwal, professor at MIT and founder of edX, Nobel laureate Abhijit Banerjee, Vijay Kumar, Nemirovsky Family Dean of Penn Engineering, University of Pennsylvania, Bijendra Nath Jain of BITs-Pilani, Jennifer Cochran, chair of Stanford University's department of biochemical engineering, among others. Rudra Pratap, a professor at the Indian Institute of Science, Bangalore, and an IIT-Kharagpur and Cornell university alum, will be joining this May as the institution's first vice-chancellor.
Agarwal, who has been with MIT for 33 years and has spent 10 years with edX, told this writer that he was "advising Plaksha on innovative models for the future of education, including the importance of combining tech skills with human skills, hybrid learning involving both in-person and online and ways in which a new university can ramp up teaching and learning quickly by sharing content from other top universities around the world." He added that he was contributing advice to the university in his personal capacity.
The story of Plaksha, however, starts a bit earlier. In 2015 the core founders spotted the gaps in technology education in India and set up the Reimagining Higher Education Foundation. In June 2018, the foundation began a high school programme called Young Technology Scholars (YTS), in association with Pathways School in Gurugram, to identify future "techies and geeks" at the school level and draw them in early.
This was followed by the launch of a one-year residential Tech Leaders Fellowship (TLF) in August 2019 in Gurugram's Udyog Vihar in association with the University of Berkeley. Despite the pandemic, in 2020, the first batch of 59 students was placed in a range of tech companies. As much as 23 per cent of the batch went entrepreneurial. A new batch of 61 students has joined the fellowship since. The two programmes — three batches of YTS and two of TLF — have already borne out the founders' belief that there is a growing appetite and need for this kind of tech learning. The foundation will be subsumed into Plaksha, going forward.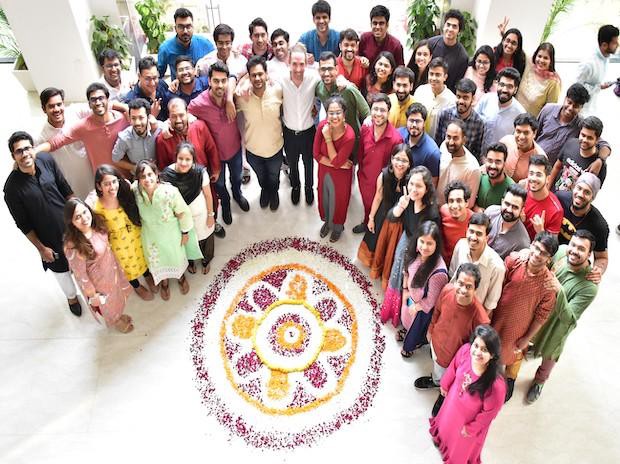 Although it was conceptualised before the world was struck by the pandemic, it is ironical that Plaksha is being launched as a brick-and-mortar structure at a time when the offline world is facing its biggest crisis ever. But Gupta argues that while blended and online education will be a large part of Plaksha's focus, a "mothership" to steer the boats is both desirable and essential. It may seem like an anachronism in a post-pandemic environment, but boats without an anchor can topple more easily in choppy waters.
This article was first published in Business Standard on March 22, 2021.