By Athira Nair | YourStory | 17 June, 2019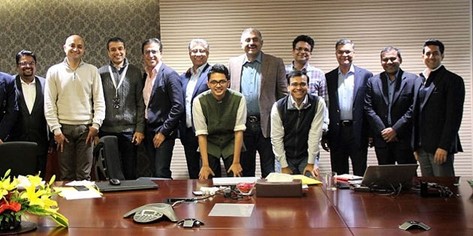 Plaksha University aims to bridge the gap between employers and educators. It has now announced the Plaksha Tech Leaders Fellowship, a one-year, full-time residential programme at the Gurugram campus that offers scholarships to 60 students.
Indian scriptures state River Saraswati, synonymous with learning, originated from a Plaksha (Sanskrit word for the ficus tree), which grew at the foothills of the Sivaliks. So, it made sense when Plaksha, which denotes a tree from which a river of learning flows, nurturing everything that it touches, was chosen as the name for a university.
But Plaksha University is not just another educational institute among the hundreds in India. The institute has a story like no other in the world: 45 entrepreneurs and chief executives came together to raise Rs 2,000 crore for Plaksha. This is at least four times the amount that the government spends to set up an Indian Institute of Technology (IIT).
As per a recent report by Aspiring Minds, 80 percent of Indian engineers are not fit for any job in the knowledge economy. Worried about the current state of employability among graduates, 45 top entrepreneurs and CXOs built this institute to bridge the gap between employers and educators. All programmes and courses at the university are designed by the leaders along with a special academic advisory board.
The university will launch its first Tech Leaders Fellowship Programme at its Gurugram campus in collaboration with universities, including UC Berkeley, Purdue University, MIT, and University of Pennsylvania, as well as tech companies like Google and IBM among others. Their bachelor's degree course will launch in 2021. The Fellowship programme is open to candidates including fresh graduates and experienced professionals.
How Plaksha was born
Bringing dozens of leaders together for such an effort needs time and energy, and more importantly, a strong vision to implement. Mohit Thukral, Founder and Trustee of Plaksha University (and Founder and Managing Partner at BPM platform Vivtera), spoke to YourStory about the journey over the last few years.
The idea of reimagining higher education in technology was seeded around mid-2015 when Mohit got together with Neeraj Aggarwal, Chairman, Asia Pacific, Boston Consulting Group; Vineet Gupta, Co-founder and MD, Jamboree Education; Ashish Gupta, Founder of Benori Knowledge; and Manas Fuloria, Co-founder and CEO of Nagarro.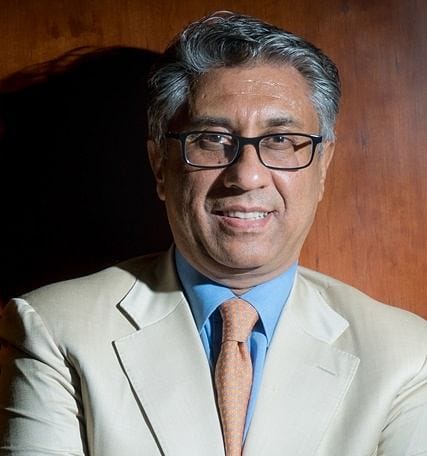 "We felt there was not only a need to change what is taught in engineering colleges in India but also to change the way it is taught," Mohit says.
After months of meetings and brainstorming, the idea of a technology university took shape. The core team ideated on the gaps it should address and the problems it could solve.
This article was first published in YourStory on June 17, 2019.