Learn how Plaksha helped the Class of 2022 transform their personal and professional journeys.
As the third outgoing Technology Leaders Program Class transitions into new age tech roles as Data Scientists, Machine learning Engineers and Product Managers, they speak about their interview preparation process and how Plaksha helped them. Here's a peek into their experience interviewing for jobs, what they learnt and unlearnt, secret mantras, insider tips and tricks and more!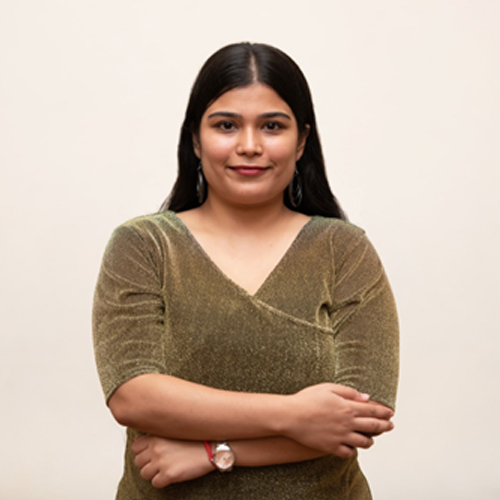 Bhawna Rupani
TLP Class of 2022
Placed as a Data Scientist with HRS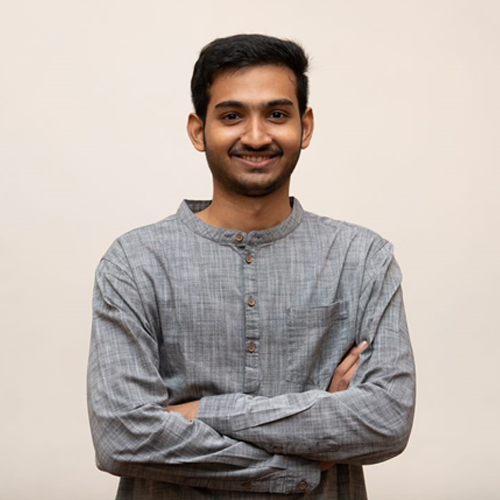 Pawan Reddy
TLP Class of 2022
Placed as Data Scientist at Arcesium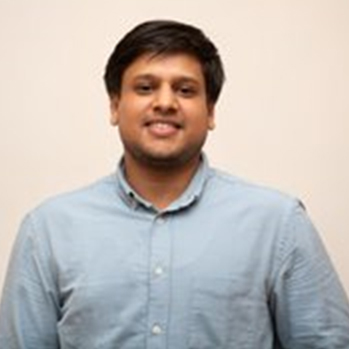 Aviral Jain
TLP Class of 2022
Placed as Machine Learning Engineer at Cactus Communications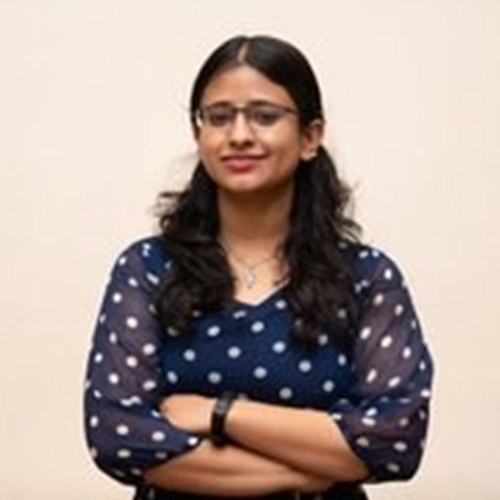 Apharna Loganathan
TLP Class of 2022
Placed as Product Manager at SenseForth
The Class of 2022 clues us into their headspace just before interviewing. Apharna Loganathan who has been placed as Product Manager with SenseForth approached the interview process with "nervous excitement" while Bhawana Rupani, TLP Class of 2022, who landed a spot at HRS as a Data Scientist, admits to being "confident but a tad bit stressed" before heading in. Aviral Jain, who soon starts off as a Machine Learning Engineer at Cactus Communications approached the interview process from a space of honesty as he isn't a "hard-core tech person but has the ability and potential to learn tech concepts quickly." On the other hand, Pawan Reddy, who will join Arcesium as a Data Scientist, was focused on acing the multiple interview rounds with a calm demeanor.
Recalling tips that they received from faculty, guest sessions, mentors, alumni and peers during the TLP program that helped them crack the campus interviews, Pawan counts practicing coding, reading up case studies in the domain of Data Science and focusing on the math behind algorithms as pro tips that held him in good stead. Bhawna benefited from knowing that "attitude matters along with aptitude" as well doing a deep dive on the company she was interviewing for. Reading Hands on ML by O'Reilly and a thorough grasp on concepts of classical ML helped Aviral sail through, while Apharna focused on practice - especially case studies on guesstimates, market entry, product design and differentiator.
Speaking about the support that Plaksha provided, Pawan noted that the TLP guest sessions helped him stay relevant and pick up the right skills needed in industry. Bhawna feels she benefitted on several fronts including the coursework which is both technical & Interdisciplinary and delivered by global faculty, tips from guest sessions, experiential learning at the Capstone and help with resume preparation and mock interviews by seniors. Apharna made the most of the Product Management buddy sessions and tapped into some great resources at the library. "The interview preparation & negotiation sessions by Dr. Anusha Srivastava and Persuasive Presence classes by Amit Kumar proved to be my holy grail!" she says.
Summing up their key takeaways from the interview process, Bhawna recommends that "Pre-placement talks should be taken seriously. Also, apply for only those roles which you would pursue in future. Most importantly, being in touch with seniors helps." Pawan feels that "problem solving skills, willingness to learn new ones and being a good fit in the team," were important facets that must be showcased to the interviewers. "In addition to your technical skills, interviews are a process to filter people that others can work with, ensure you're presenting yourself in the best light and be authentic. Do your homework on your strengths, key skills and differentiators. It is extremely important to have absolute clarity about who you are, why you fit the role and why the role fits your career aspiration," Apharna chips in.
The outgoing Class of 2022 has some good advice for the incoming batch. "In addition to coursework at Plaksha, practice Python, perform EDA and Statistics," advices Pawan. His peer Bhawna adds, "Focus on peer learning along with self-learning. Take each other's mocks, discuss concepts. Also, be in regular touch with seniors and professors. Thirdly, give resume building and non-technical interviews equal weightage as technical interviews.' Aviral's advice for the Class of 2023 is to "do a lot of self-study, read blogs and watch videos to deepen understanding of the concepts taught in the class, build intuition, draw analogies, think logically and to be clear about concepts and to practice coding consistently. Apharna shares that her incoming peers must "ensure that the resume captures your journey, is clear and stands out."
Here's hoping that the outgoing batch, much like the alumni, make a mark in the world as tech leaders and inspire the incoming batches to follow suit!
Pawan Reddy
Pawan Reddy is an engineer with liberal sciences background (YIF 18-19). His passion towards math has made him choose Data Science as his career. He sees Data Science as an opportunity where he can use his learnings from engineering and liberal sciences to build products that can be consumed by non-tech people in their daily lives.
Bhawana Rupani
Bhawna Rupani is a firm believer in the power of networking and having a solution-oriented mindset towards life. This computer science graduate describes herself as a data science enthusiast.
During her college years, she interned at various organizations in various capacities including communication facilitator, business development associate, blockchain researcher, and worked as a coding instructor for school aged students.
Looking ahead, she wants to impact millions of lives with her work in data science and through her entrepreneurial initiatives.
Aviral Jain
Aviral Jain did his MBA from MDI, Gurgaon. He began his career in the FMCG space, and work took him to 13 countries and to most states of India, giving Aviral tremendous insights and exposure. However, while working as a category manager at the e-commerce website, Flipkart, he felt limited and realized the importance of technology in solving problems on a mass scale.
He is passionate about badminton and has represented his school and college at the state level. Other interests include reading novels and articles. Forecasting his vision, Aviral hopes to use technology to iron out everyday irritants for organizations and individuals that impede growth and cause inconvenience.
Apharna Loganathan
A major in Electrical and Electronics Engineering from the Government College of Technology, Coimbatore, Apharna M L started her career as an automotive engineer with Robert Bosch Engineering and Business Solutions. She was actively involved in CSR initiatives, Leadership Bootcamp, and various social-cultural outreach programs during her tenure at RBEI.
Her work with Pitch Tank, an innovation initiative at RBEI, got her thinking about the future of decision-making and ethics in AI. She recognized the need to break away from conventional education, which led her to pursue Young India Fellowship at Ashoka University, where she became familiar with multi-disciplinary thinking.
Interning with the ad-tech unicorn InMobi and seeing firsthand the data mine today's world is, has strengthened her resolve to find her niche as a woman leader charting the course for the technologies of tomorrow.