At Plaksha University's Technology Leaders Program (TLP), we have our students' back every step of the way. From the moment they join TLP till they land opportunities in roles and companies of their choosing, an able team of Plaksha mentors, staff and faculty guide students.
Three cohorts of 50+ students have graduated and been placed in key technology leadership roles such as Data Scientists, Machine Learning Engineers, Product Managers, Product Analysts etc. Some have also gone on to study in top universities globally, yet others have chosen the exciting path of founding startups. Here is what goes into the making of this success.
Career Preparatory Initiatives at TLP
Plaksha ensures that students head into on-campus interviews well prepared.
Mentors, faculty and alumni, along with guest speakers help students gain a 360-degree perspective on what to expect and how to approach the entire process – to make a lasting impression on potential employers.
Core tech skills, industry trends, interview preparation, resume, tips on networking, soft skills including body language and communication etiquette – students become well versed with an entire gamut of professional tools to succeed.
Technical Refresher
Professional Development
Interview & Shortlisting

Coding-SQL, Python, Data Structures
Working on Data Frames using Python
Statistical Concepts, ML, DL
Company Specific Research
Guest sessions with Industry Leaders
Guestimates and Case Studies

Resume Building with Alumni
Aligning skills and strengths to a career path
Profile preparation and review

Data Science specific coaching
Product specific Coaching
Mock interviews with alumni & industry leaders
HR interview skills
Stress Interviews
Leadership
Communication
Networks

Guest sessions with industry leaders
Understanding of self and leadership techniques

Communication and career development workshops
Soft skills
Personality attributes

Mentorship program with founders and industry leaders
Smarter networking approaches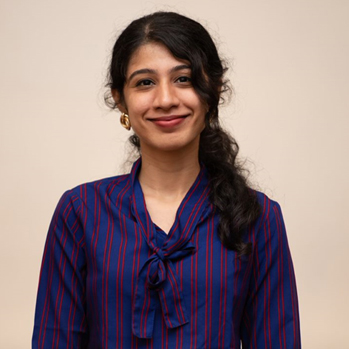 Data Engineer at Educational Initiatives
"I don't think I would have been able to transition my career if not for the opportunity I got in terms of good companies interviewing us at campus."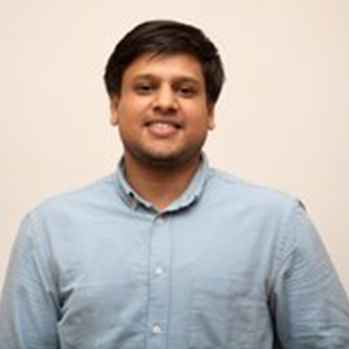 Machine Learning Engineer at Cactus Communication
"Plaksha helped with resume building and interview sessions. That prepared me well. As I come from a completely non-tech background, I learnt coding and machine learning at Plaksha. Lastly Plaksha brought Cactus for recruitment because of which I could get in."
Career Advancement Initiatives at TLP
Office of Career Advancement: Facilitates with Capstone placements and campus recruitment for diverse technology and leadership roles at top corporates.
Shivanshu Srivastava, Class of 2021, Data Scientist at HRS
"Kind words, constant support, and the right mentorship by the Office of Career Advancement ensured not only that I not only got a job but also multiple opportunities from where I could choose a path that suited me the best and opened new doors."
Career Development Committee
Student-led initiative for planning and implementation of placement related activities.
1-o-1 Mentorship
Each student is paired with an industry leader / CXO / entrepreneur for personalized mentorship in academic, career and personal domains. Mentors interact with their mentees, share valuable life lessons, and form a lifelong association.
3 key aspects of mentor-mentee relationship at TLP:
1-o-1 guidance: Mentor offers personalized monthly sessions to check on the mentee's progress at the Program.
Career development: Mentor acts as a sounding board for entrepreneurial ideas, career goals and resume building; provides anecdotal wisdom and networking opportunities for mentee.
Personal well-being: Mentor boosts the confidence and morale of mentee, ensuring good emotional health and overall wellbeing of the mentee.
Anudeep Reddy Katta,
Class of 2021, Imagineer, Fractal
"The mentorship program was quite a game changer, and I am grateful for the insights and direction that it provided."
Alumni Network: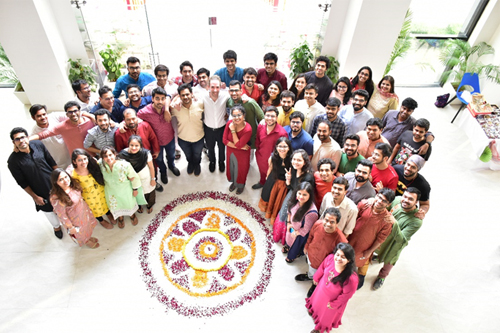 Students have an opportunity to connect with 120+ alumni working as senior corporate executives, tech leaders and entrepreneurs across the globe. They share their experiences, help in networking, resume building, mock interviews and more.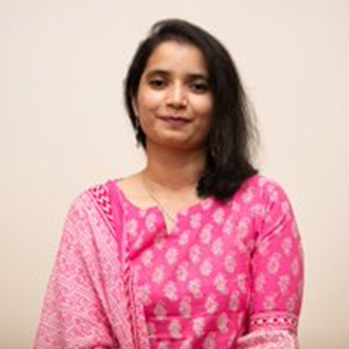 Placed with Info Edge as Data Scientist
"For me the alumni network of TLP was the best part of my TLP journey. They have helped me a lot in making my resume and with interview preparation."
Plaksha Entrepreneurship Support Program (PESP)
Guided by eminent startup founders and experienced mentors, the Program is a launchpad for budding entrepreneurs. A 3-month in-residence incubation program, for Plaksha graduates, Plaksha alumni and other graduate students in the Tri-city to start their entrepreneurial venture.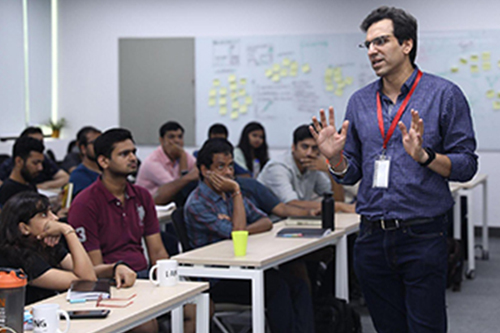 It offers:
Access to Plaksha founders: Leading venture partners and experts of the country
Access to resources: Workspace, seed funding and mentoring
Attractive financial support: Up to Rs 3 lakh for select startups incubated at Plaksha