Technology Leaders Program (TLP) is a new-age postgraduate program, designed by a global community of CEOs, entrepreneurs, and academia, for a world that is being transformed by technology. It is co-designed and co-delivered by UC Berkeley.
TLP curriculum integrates coursework in Artificial Intelligence, Machine Learning, Design Thinking, Systems Thinking, applications of data science, entrepreneurship and an understanding of self and leadership. Experiential learning at TLP takes place via real-world projects. These include:
Capstones – 12 weeks The centerpiece of the Technology Leaders Program, Capstones are live projects in AI-ML & Data Science, at companies and research institutions. It gives students an opportunity to showcase multiple competencies and skills to prospective and future employers.
Challenge Lab – 12 weeks Challenge Lab is a mini-entrepreneurial journey. Students are divided into teams, where they brainstorm an entrepreneurial idea, validate their initial ideas with users, build and launch a working prototype, and develop and present a cogent business plan to a jury from the industry.
Capstones
The centerpiece of the Technology Leaders Program - Capstones - are live projects in AI-ML & data science. Students work on a full-time project in collaboration with the industry, research organizations or on their own entrepreneurial venture. They dive deep into an area and apply it to a practical, challenging situation.
Spread over 2 terms, the credit points of Capstones are 4 times a typical course. and students are evaluated on the quality of work, the impact of the Capstones and the feedback from their mentor, guide or superior.
Capstones gives students an opportunity to showcase multiple competencies and skills to prospective and future employers.
A few projects done by students are:
Neural conversational models to assess the performance of a design team and the subsequent development of a chatbot which suggests the best course of action from the model developed. This was later extended to understand how eye gaze data can also be analyzed to understand the participation of each member in the team activity.
Meta learning projects to extract features from 2D images and render 3D projections of them. This project was later put into production in the same firm.
2 students went to Purdue University to work on a project focusing on Agritech. They identified the diseases in crops using drones and ML models they developed. One of the students was offered and accepted a PhD position at Purdue to continue his research done during the capstone.
Development of an NLP (Natural Language Processing) model to identify anomalies in logs of file executions. This model was used by the company to efficiently pipeline their log management.
A student employed with a major consulting firm developed a time series model to analyze the procurement needs of HR. This model was aggregated on a monthly and weekly basis and further extended to create a forecast model for HR departments in companies.
A student worked at a cutting-edge healthcare startup on refining and improving thermal AI imaging to detect lumps in the breast.
 
Deploying AI models to create immersive user experiences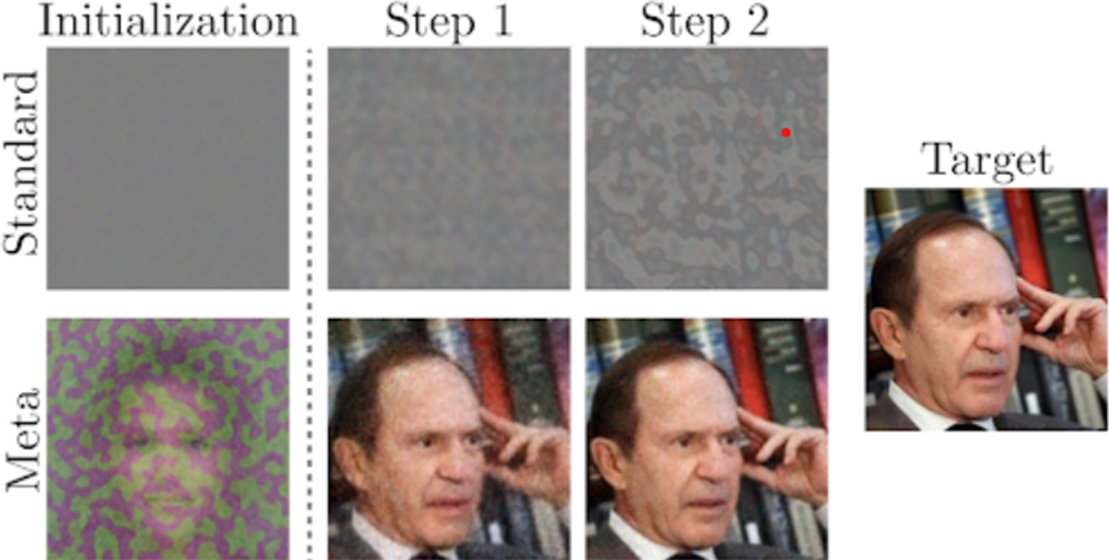 Manasi Mahadik worked with a deep-tech startup on developing technology to transform sparse 2D images to 3D photorealistic representations, and consequently create immersive AR/VR experiences for customers of popular consumer brands to devour.

 Using NLP based approach to make customer support functions more efficient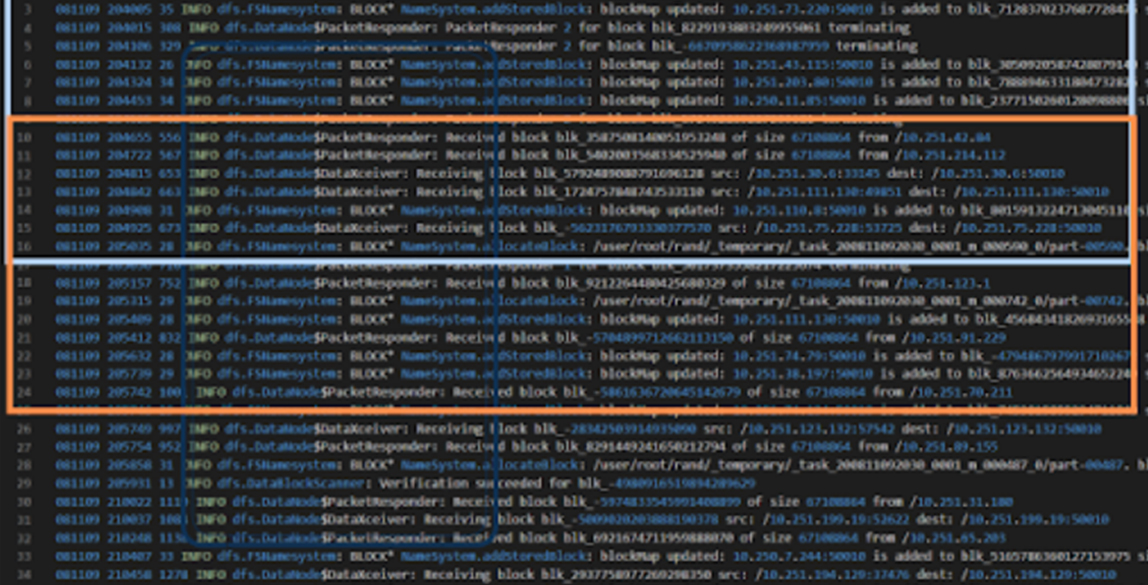 Utkarsh Mittal worked with a Top Systems Technology company, where he tried to make the analysis of log files easier so that MTTR can be brought down. He deployed Natural Language Processing (NLP) based approach to resolve this.

In the past, TLP students have taken up Capstones in verticals across organizations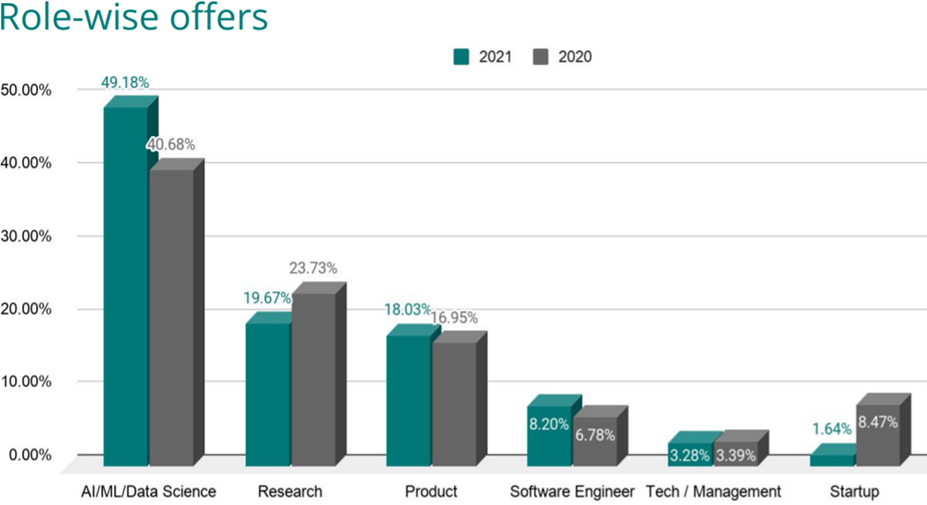 TLP students completed their Capstones at leading organizations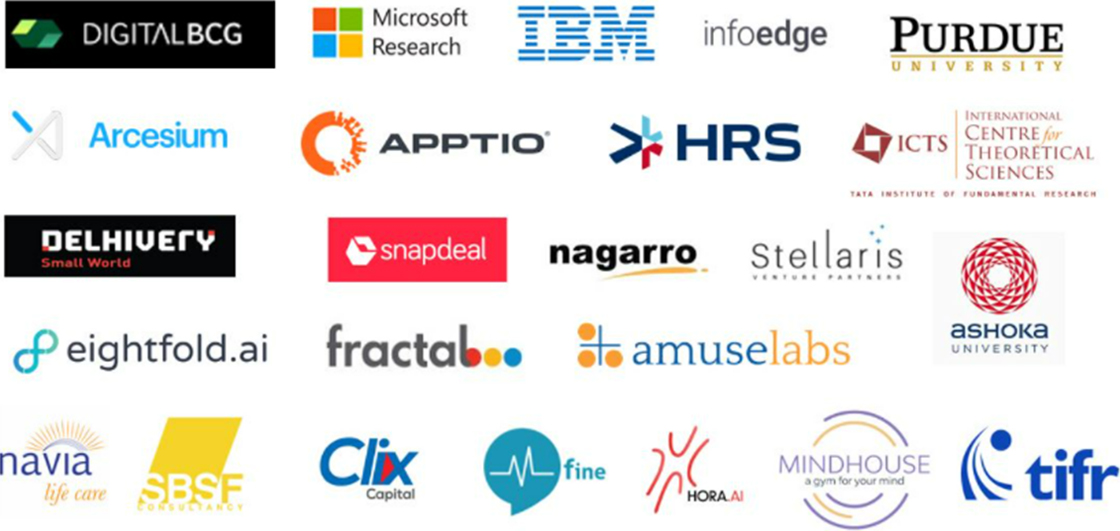 Testimonials from the industry
"Urvin Sonata, Class of 2021, has performed very well and met all expectations. He has been given clear follow-on feedback that will help him develop his professional skills further and only get more effective. It was a pleasure having him on our team."
Boston Consulting Group, 2020
"We are overall impressed by the work Praveen Shridhar, Class of 2021, has carried out at Mfine. He would be a valuable asset to any Data Science team."
Mfine, 2020
"Plaksha university has a really bright set of students with high motivation and a super-keen learning mindset. Kudos to the university and the students."
Eightfold.ai, 2020
Challenge Lab
Challenge Lab is another core component of experiential learning experience at Technology Leader Program. This course provides students with an intensive, hands-on, group-based, and project-focused research and learning experience that mimics founding a startup in the real-world. Students identify an opportunity or problem from their field and interests and develop solutions for the future.
Student teams work extensively outside of the classroom on customer discovery, iterative prototype development, market validation, and the development of an innovative business model supported by financial projections and a funding strategy. There is a strong emphasis on the mindset and behavior required to become a successful entrepreneur. This experience is supplemented regularly by guest sessions on leadership, product market fit, regulatory framework etc.
What is Challenge Lab? What do the teams do? What is the end product?
Watch the video below where David Law, Director, Global Academic Programs at our partner institute UC Berkeley, answers these questions.

Our students' mini-entrepreneurial journey is guided by academicians as well as entrepreneurs - David Law, Alok Mittal, Elizabeth Saunders, Rajesh Sawhney, and Mark Searle. The course has been co-created by UC Berkeley and Plaksha University.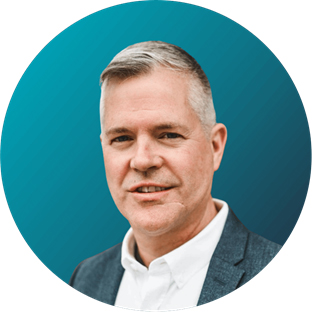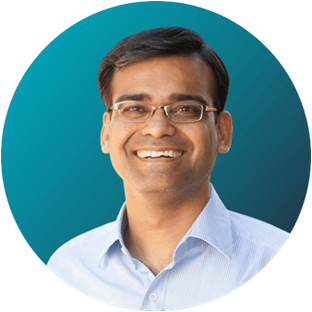 Challenge Lab is project-based and consists of lectures, team exercises, presentations, and working lab sessions. Students are expected to enter the first week of class with a team of five and an idea (opportunity or problem statement). The initial part of the course prepares students for customer discovery through a set of lectures and exercises. As the course progresses through the semester, more time is dedicated in class to team project working sessions supervised by the instructor and mentors. Please note that time outside of class may be required to accommodate mentor schedules.
Students work on several types of challenges, such as:
New product(s) development
Technology research & patents
Go to market plans for tech products
Innovation to solve problems in health, energy, education
Prototype or proof of concept for a tech solution
Process re-engineering
Key learning from Challenge Lab
To be able to define problems in an articulate manner
To be able to visualize solutions, analyze multiple dimensions and collate big picture
To learn working in teams and leveraging competencies of members to achieve organizational goals
To learn technology to solve problems and make lives better
Challenge Lab projects
Model image cataloging to lower costs and improve sales
Aiming to make flexible employee benefits, a competitive advantage for employee retention and hiring
Faster verification during unloading for hypermarkets
Improving ROI on marketing investments for SME
An easier way to understand and learn music
Improve your fitness business with our interactive fitness coach
A digital platform with electronic records for health professionals
Increase your tax savings while improving compliance
Improving your home garden experience
Challenge 1
Team: Amuze.ai, Class of 2021
Challenge: To contain the dropout rates music learners enrolled on digital music training apps
Background: Music industry has witnessed tremendous transformation owing to technological interventions at various levels such as music creation, distribution, sharing, learning & access. Many people have started learning music through digital apps. These apps provide ease of access, space and time flexibility, and self-paced learning to people. As per industry estimates, there are about 150 million people who learn music online through different means. This is a huge market opportunity and a growing trend.
Problem to be solved: Digital music apps have motivated people to start learning music online. However, they are not able to retain the participants for a long time. The participants kept dropping out at various stages of the journey owing to challenges such as accompaniment of instruments, tutorials reliability, learners' adaptability, feedback mechanisms, and recording sophistication. Amuze attempted to address these challenges and developed an AI-enabled solution.
Aumze.AI Overview: The team did a competitive benchmarking of all the available solutions and identified the gaps in the delivery of music learning solutions. It prepared a comprehensive business plan to bridge these gaps and proposed an AI driven feedback mechanism to be incorporated in the music training application. A 'Freemium' model' was proposed to launch this product and a complete roadmap for beta-launch and final launch of the product was developed. The team identified a $3 billion opportunity in this market and made three-year projections for this startup. The trends of digital shift, AI at scale and online music consumption supported these findings and allowed the team to solve this challenge.
Glimpses of the project: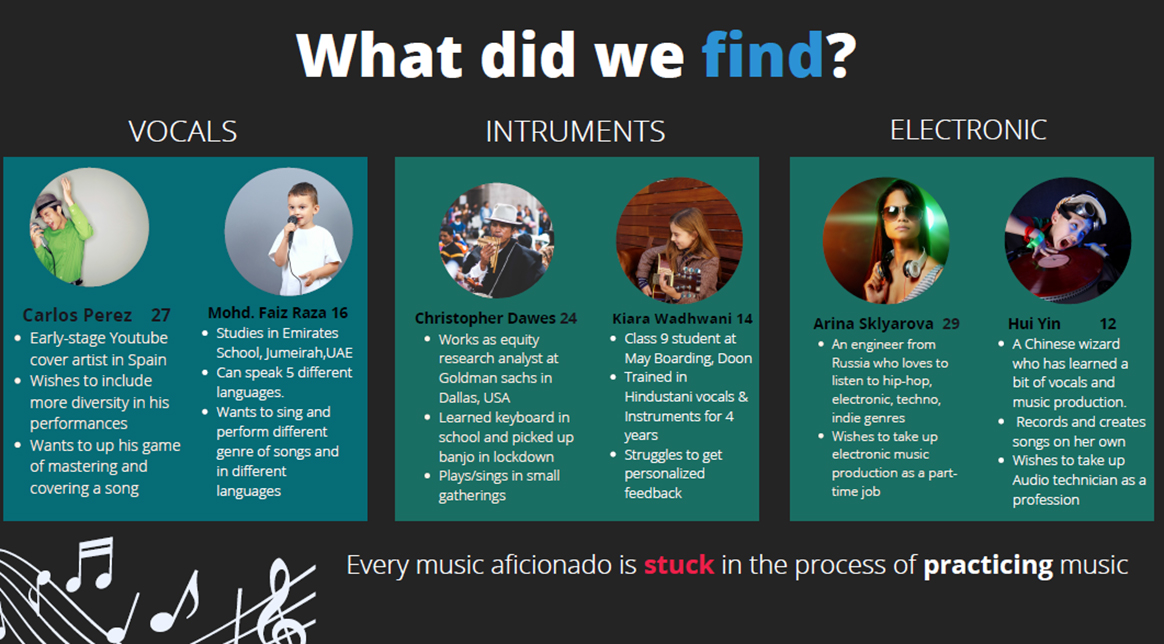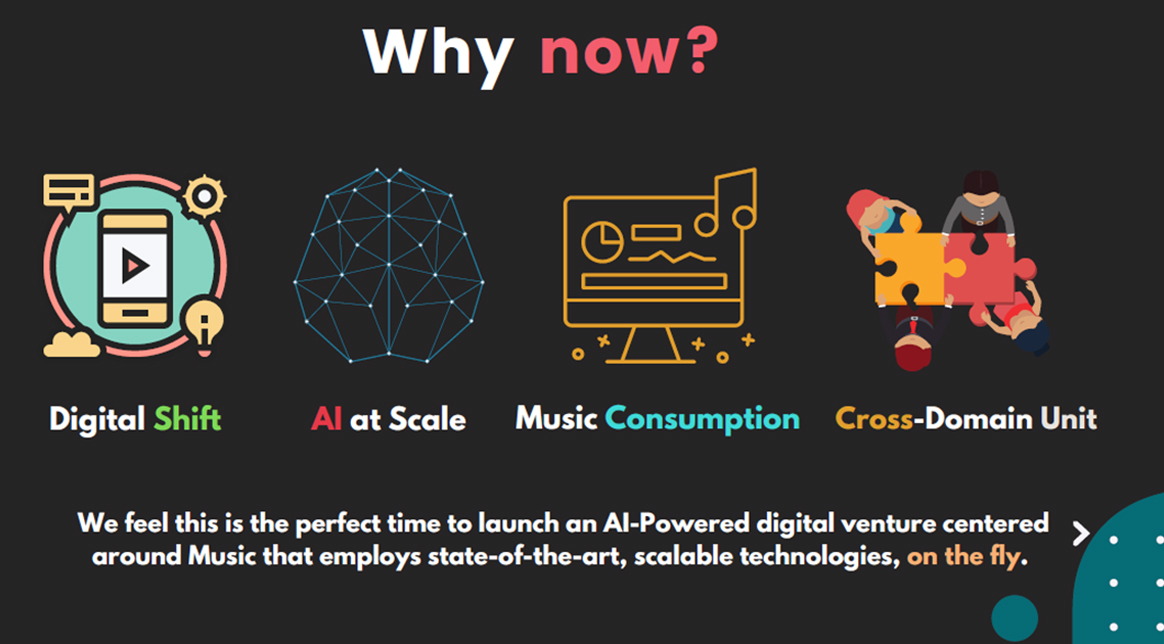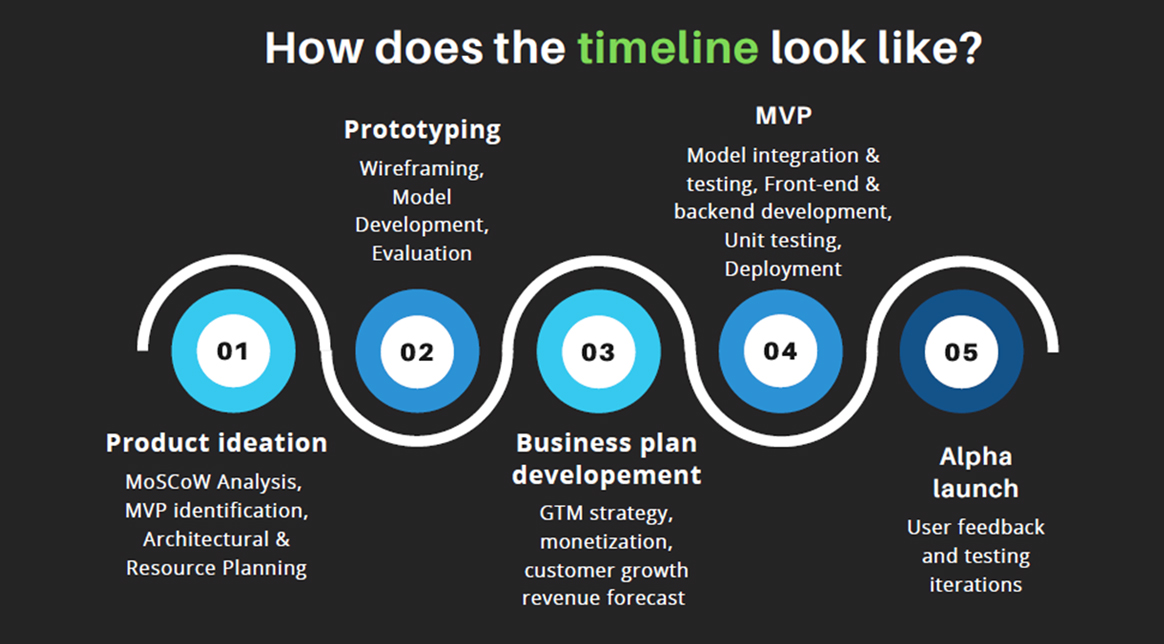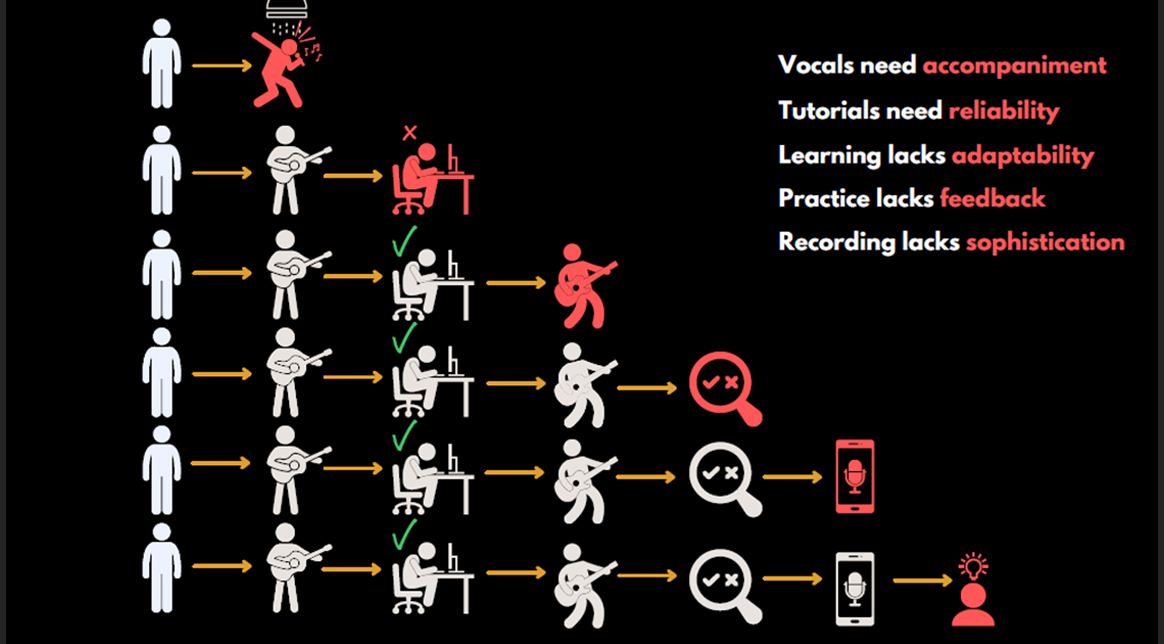 Challenge 2
Team: Atomic Giants, Class of 2021
Challenge: To make process of goods (un)loading and inventory keep at retail stores time and cost efficient
Background and Challenge to be solved: Current method of delivering goods from warehouses to retail stores was found to be inefficient in terms of time and attention taken. Store managers, retailers and goods drivers spent a significant amount of their daytime manually checking and stocking the goods. This problem was applicable across the industry, wherever goods were to be transported and supplied through a chain.
Atomic Giants: The team built an AI driven inventory recording system which not only brings the capabilities of RFID based scanning systems but also deploys AI to automate record updating, raising product expiry alerts, generating inventory recommendations for store managers etc. The team built customer profiles of various categories of customers and adapted their system to their requirements.
Glimpses of the project: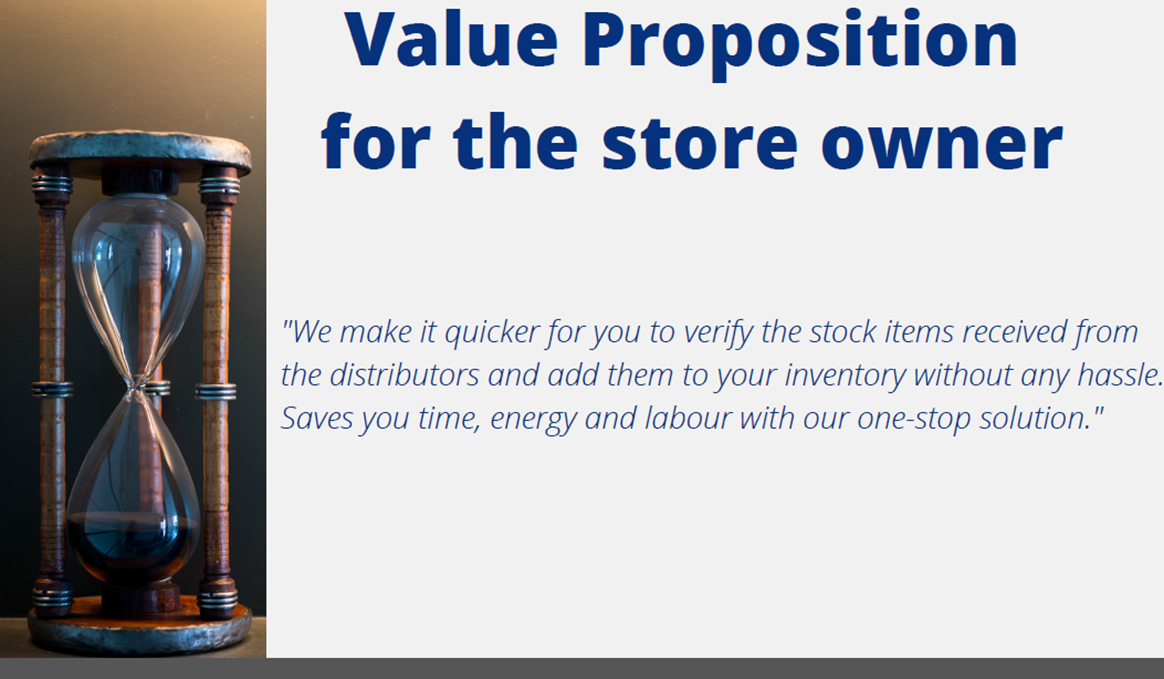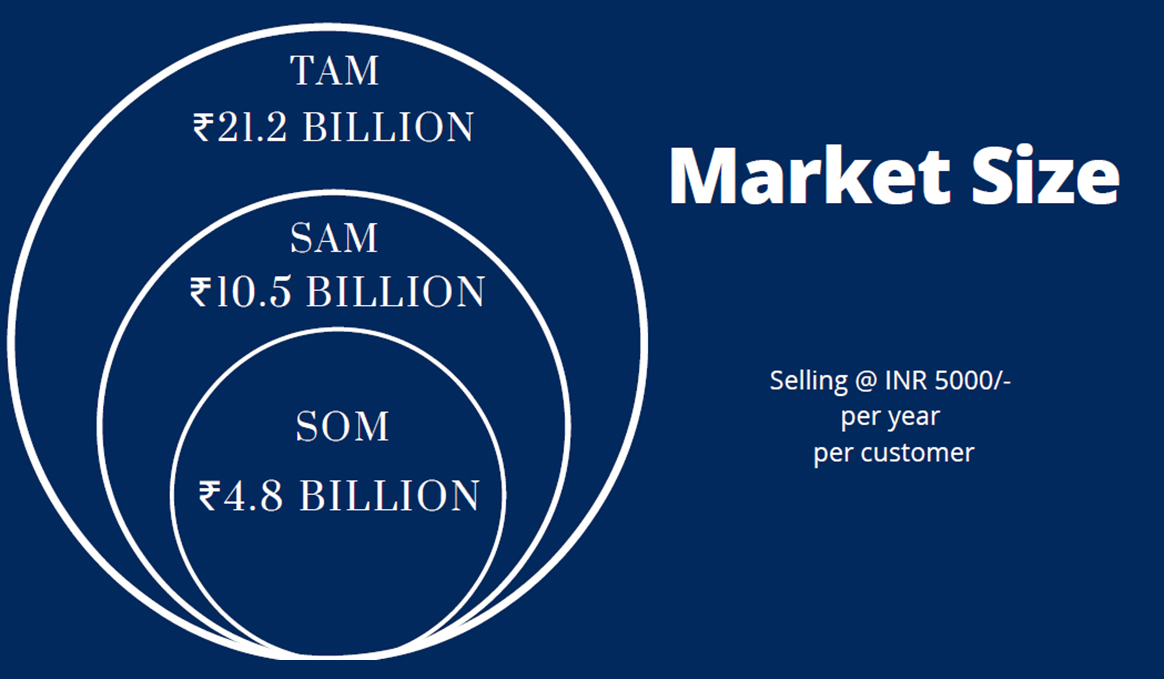 "Challenge Lab was the longest and most intense project at Plaksha Tech Leaders Fellowship. Winning the best project award is just the cherry on top of the most grilling, intensive, and amazing journey I had with my team members: Kartik Bhanot, Venkat G., Shubham Jain and Lakshay Sahni.
Also, many thanks to Gaurav Bhatnagar and Alok Mittal for mentoring us throughout this journey of three months. The project wouldn't have been as successful without your support."
- Shivam Rastogi, Class of 2020
"Real-world projects like Challenge Lab helped me understand how startups take shape in the real world. A diverse group helped me develop teamwork skills - key for delivering a quality product.
- Prajna Vegesna, Class of 2021
"Plaksha provided me the perfect platform for both personal and professional growth. Focus on experiential learning at the Challenge Lab and capstone project gave me a taste of the real world. The mentorship program was quite a game changer, and I am grateful for the insights and direction that it provided."
- Anudeep Reddy Katta, Class of 2021
Real world projects at Plaksha - in the form of Capstone and Challenge Labs - provide good industry exposure and help students understand how businesses function. Graduates are future ready for roles in technology leadership and building solutions at scale.