Women in STEM are going to be among the prime drivers of the projected USD 12 trillion GDP growth (USD 12 trillion could be added to global GDP by 2025 by advancing women's equality, a McKinsey Global Institute report notes).
Women Tech it at Plaksha! - Plaksha University's Technology Leaders Program - co-delivered by UC Berkeley, India's only in-residence, one year PGP in AI-ML and leadership in tech - empowers women to enter and pursue cutting-edge tech roles by:
Enabling transformation - Helping women turn entrepreneurs, transition into deep tech roles, and lead from the front with confidence as Data Scientists, Product Managers, Machine Learning Engineers and more. Women mentors help women students navigate professional and personal challenges and encourage them to grab opportunities.
Scholarship - Rs 6 lakh in scholarship for meritorious and deserving women candidates, plus A. Lalitha Scholarship for women in STEM (zero-interest loan extended to deserving women students from a less privileged background).
1-o-1 mentorship by women leaders - Female role models in cutting-edge tech and business help women students at TLP overcome personal challenges and navigate professional opportunities.
Hear our confident and spirited women tribe talk about their transformational journey at Plaksha.

WOMEN OF PLAKSHA - STORIES OF TRANSFORMATION

Gave Anku women mentors to lean-on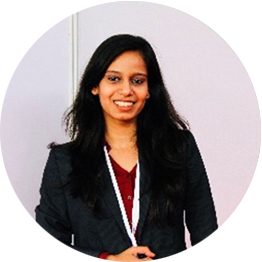 "Female mentors and faculty at TLP have given me the confidence that women can lead the way in technology and entrepreneurship and carve a successful career. I was able to open up, discuss my problems, gain insights and ask questions without hesitation."
Supported Rashmi's efforts as a voice for women in STEM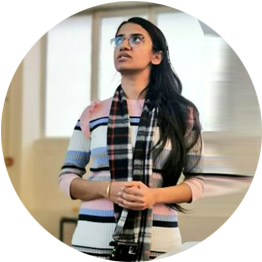 "I believe that women should be the unique voice in STEM. At the time I was a student at Plaksha I was invited to speak at Free and Open Source Software Developers' European Meeting (FOSDEM) 2020. I was the only woman selected to speak at GopherCon Russia 2021. I continue to build and grow a community of and for women in tech."
Made it possible for Ramya to turn entrepreneur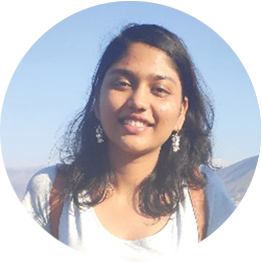 "During my Capstone Project at TLP, I co-founded Stimveda with my classmate Lakshay Sahni. We designed the technology behind a non-invasive brain stimulation device to treat depression. Being a part of Plaksha Entrepreneurship Support Program laid the foundation of our entrepreneurial journey. Plaksha allowed me to dream big! I was constantly reminded that successful people are just like us."
Helped Antara switch to tech from a non-tech background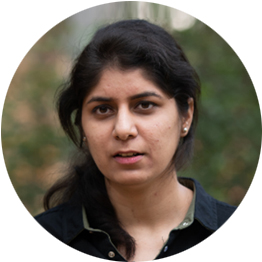 "As an Economics graduate with very little exposure to programming, I started my journey in ML and Data Science from scratch. It has been a holistic growth for me. Every day at TLP I learnt new concepts and ideas. My appetite to take risks and ability to adapt has shot up."
Honed Prajna as an empathetic tech leader in AI-ML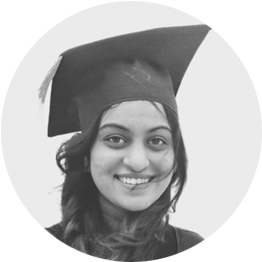 "The combination of courses - Data Science, product, and design - sharpened my perspective. Real-world projects like Challenge Lab helped me understand how startups take shape and develop teamwork skill. The Grand Challenge Lecture Series by domain experts on real-world application of AI-ML and in-depth career guidance helped me chalk my professional path. TLP has made me flexible and adept in technical, design, and leadership skills."
Several women students get mentored 1-o-1 by a woman CXO, leading entrepreneur, or domain influencer at Technology Leaders Program
3 key aspects of TLP's mentor-mentee relationship:
1. 1-o-1 guidance: Mentors offer personalized monthly sessions to check on the mentee's progress at the Program.
2. Career development: Mentor acts as a sounding board for entrepreneurial ideas, career goals and resume building; provides anecdotal wisdom and networking opportunities for mentee.
3. Personal wellbeing: Mentor boosts the confidence and morale of mentee, ensuring good emotional health and overall wellbeing of the mentee.
Mentor Speak : Rimy Oberoi, CEO, OysterConnect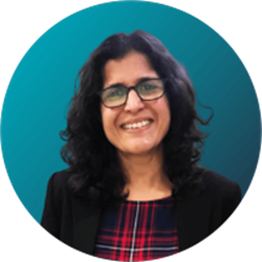 "I helped Anan Ashraf, Class of 2021, to understand herself better and build career clarity early on so that she could benefit more from the TLP program. I also helped her prepare for the Capstone interview and write her resume."
Mentee Speak : Anan Ashraf, TLP Class of 2021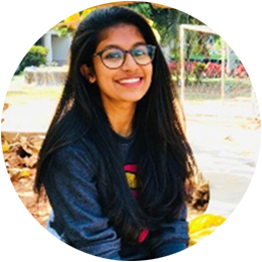 "Rimy Oberoi, CEO, OysterConnect, helped me a lot in terms of making me realize my potential and how I could progress well at Plaksha, as well as in my life. Our conversations were friendly, and I could go to approach her for any issue that I was facing. She offered me good tips on how to prepare and crack my interview. She has been a wonderful mentor!"
At Plaksha University, our mission is to have a diverse and inclusive community. By 2027, we aim to have a cohort of 50% women students at TLP, and keep growing the tribe.
Watch the video to know more: #ReimagineSTEM with Plaksha University

NOTABLE INDUSTRY INITIATIVES TO EMPOWER WOMEN IN TECHNOLOGY
As many as 40% of Indians who graduate in STEM disciplines are women but when it comes to jobs women constitute a mere 14% of the total 280,000 scientists, engineers, and technologists in research development institutions in India, according to the United Nations.
This paucity is not just due to the skill gap. Stereotypical gender roles discourage women from pursuing careers in science and tech. Further, the lack of inclusive infrastructure and flexibility hinders progress after they enter the workforce.
A dedicated strategy to increase the representation of women in the talent pipeline for STEM jobs, incentives for them to remain in the high-paying jobs, and organizational cultures that enable women to advance in these fields could be the way forward, believes Phumzile Mlambo-Ngcuka, Under-Secretary-General of the United Nations and Executive Director of UN Women.