By Manish Bhattacharya , Tech Leaders Fellow, Class of 2020
When I first heard about Plaksha, it was too good to be true... I had just left my fancy dollar salary job, was in the process of setting up my web security consulting service. At that time, neither did I plan to go back to academics and nor did I want to leave Bengaluru.
However, I didn't want to miss the opportunity of learning AI, ML, and from some of the brightest minds in the country. I gave the entrance test, appeared for the interview, and was fortunate enough to get admission with a scholarship.
Meeting Hitesh
We were invited to BCG, Bengaluru office for an open house. It was a super informative session, set the expectation and most importantly, I met Hitesh Oberoi for the first time.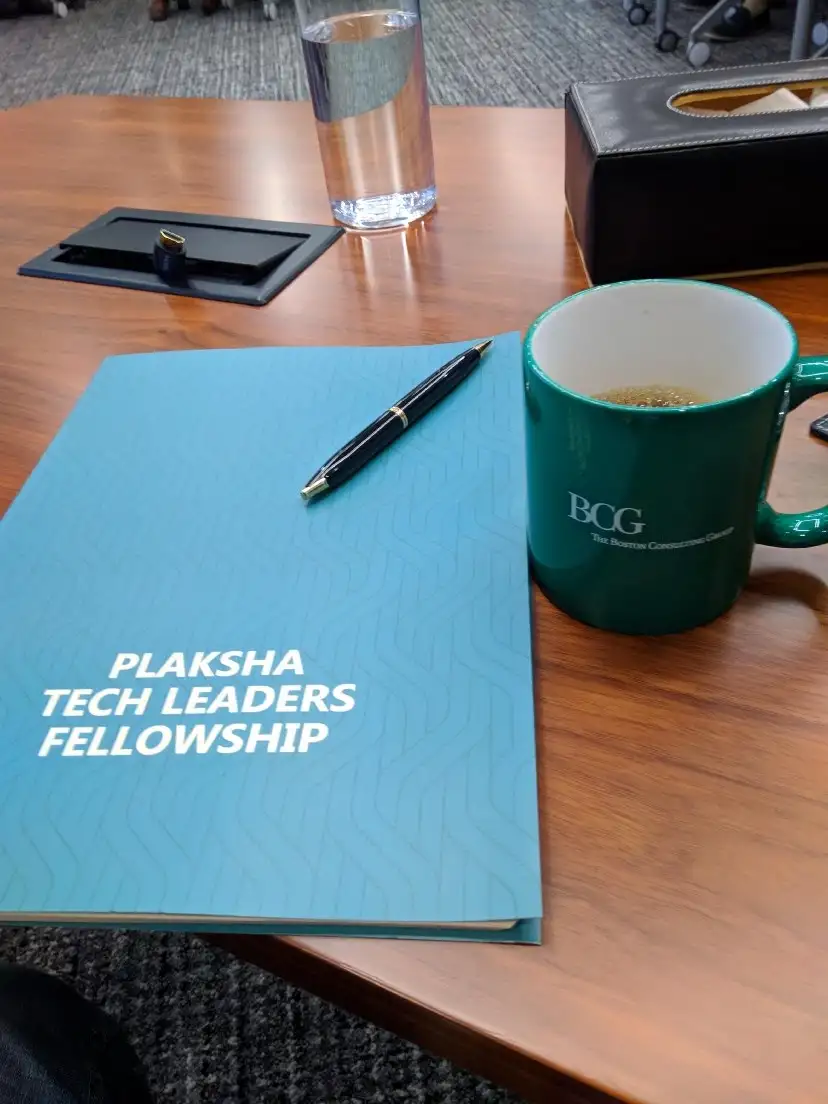 In 2017, when Sundar Pichai visited India, everyone in India went gaga over his interview which took place at IIT KGP. Like every software engineer, I had watched the interview live on YouTube and Hitesh was the guy who took the interview.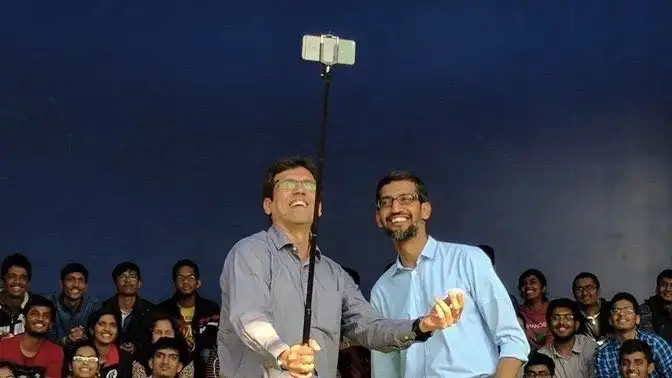 Fun fact: InfoEdge is a public company, everyone can see the promoter's shares. Being a finance buff, I and a couple of Plaksha Fellows used to calculate Hitesh's net worth everytime InfoEdge shares went up (sorry Hitesh).
The open house in Bengaluru and Hitesh built the trust that was much needed to join an absolutely new founding batch of an unknown Fellowship.
I left Bengaluru and arrived in Delhi to join Plaksha TLF founding batch.
Our orientation was quite fun, I met Dr. Ritesh Malik(InnoV8), Pankaj Chandda(ex-Zomato Co-founder, now Founder of Mindhouse), Manas(Nagarro), many other startup founders and of course Hitesh.
As a startup enthusiast, I was like a kid in the candy shop.
Our academic journey started and I can tell you — excelling in Plaksha TLF is not easy, NOT AT ALL. In early days, it was very tiring because of classes, assignments and team projects
Personally, it was more difficult for me as 2011 was the last time I was in a classroom doing maths. Like everything in life, math classes too passed and I enjoyed all the other courses. My favorite courses were leadership boot camps, design thinking, designing your life and leadership in the workplace to name a few.
How can I forget guest lectures?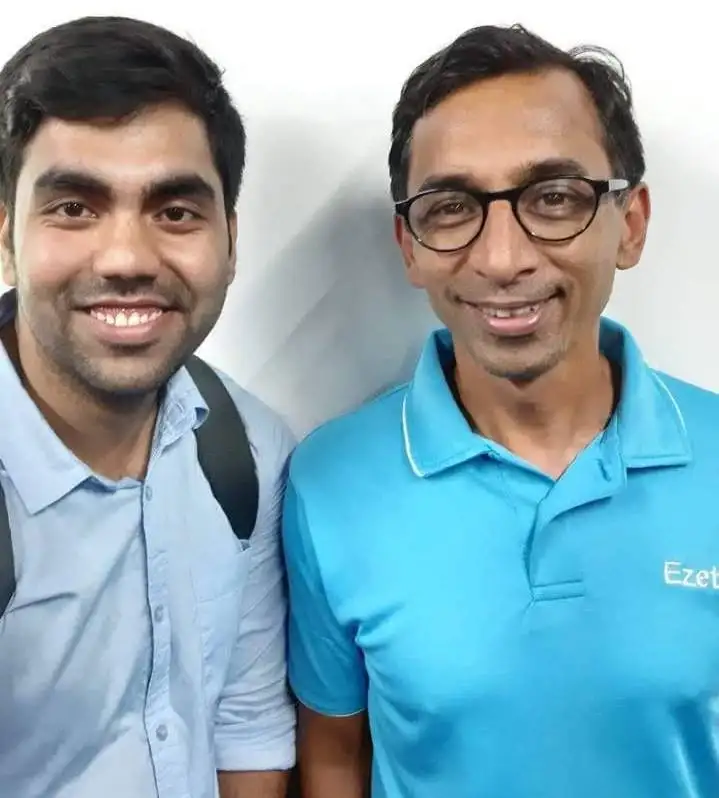 I had the opportunity to introduce some of the big names in Indian startup scene like Dr Ashish Gupta of Helion Ventures, one of the super early investors in Flipkart (above picture), Mohit Bhatnagar, MD, Sequoia India and many more.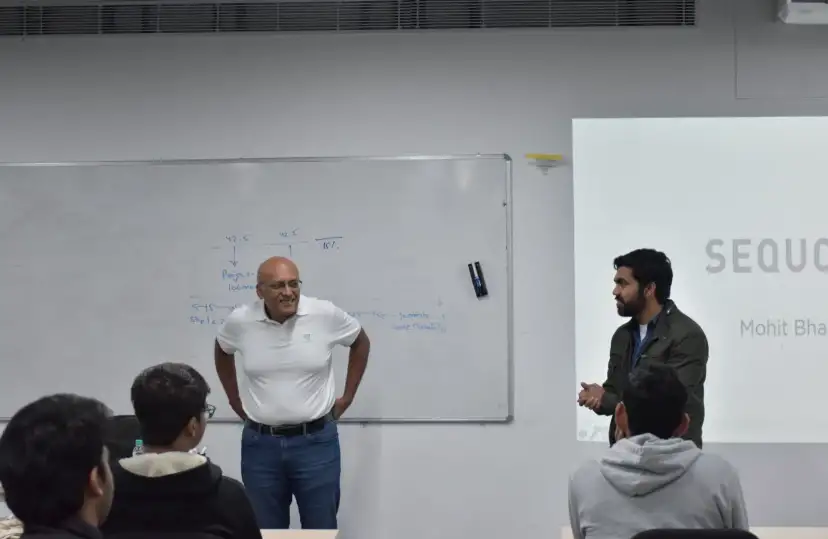 During the process, I enjoyed my time with fellow batchmates, made some friends for life. Every birthday party was a big deal (R2F2 party is a thing).
I learned a lot in terms of working in a team, management, getting out of your comfort zone for example: My team and I sold pens to complete strangers as a part of an assignment (picture on the right).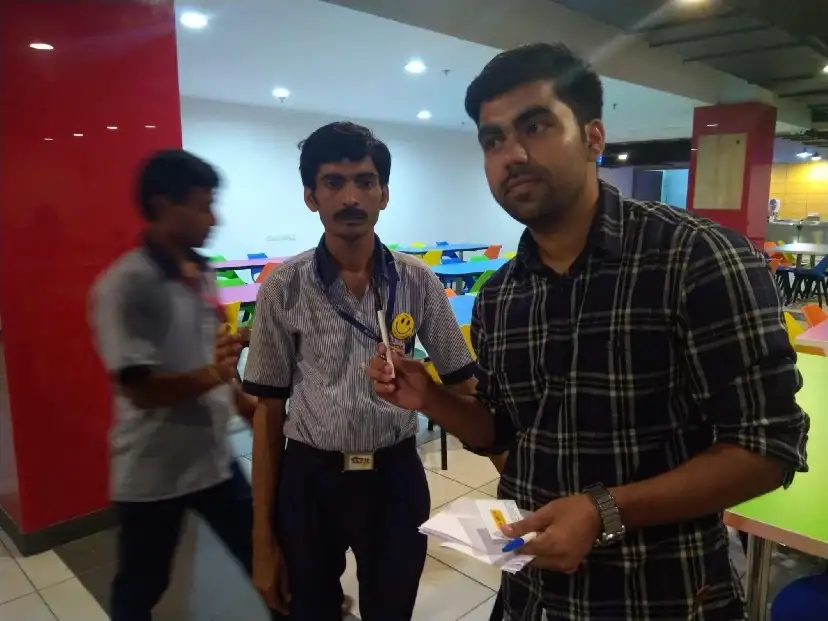 We worked on our startup idea during the challenge lab course. Though we didn't win the competition, we were the most hard-working team in the batch — that's what our batchmates told us.
As a part of the internship, I interned at Clix Capital where I wrote credit underwriting APIs using social data which was a fun experience.
THEN COVID HAPPENED…
Everything shifted to Zoom and I would like to thank the program team for carrying the whole transition very well.
We recently graduated and our convocation was among one of the best, if not the best convocation, in India. We had Abhijit Banerjee as the chief guest :)
That being said, Plaksha was a wonderful journey for me.
Personally, I went through a lot… I saw high highs (became a TEDx speaker) and the low lows (literally cried). If given a chance to attend Plaksha again with my batchmates, apart from improving my maths, I won't change a thing.
After Plaksha…
That brings me to "Hey Manish, what are you doing after Plaksha?"
When I first met Hitesh at the Bengaluru open house, everyone was asking about what kind of job they will get after Plaksha!
My question was "Hitesh, I'm not here for a job. I'll probably start a company. Is there any entrepreneurship support or funding program?"
Hitesh's answer was "we'll consider it but we can't promise".
A year later, we have the Plaksha Entrepreneurship Support Program. 9 Fellows are participating in the program this year.
And I'm doing exactly what I said I'm going to do… I'm starting a startup!
I'm part of an external accelerator but that didn't limit my access to Plaksha PESP.
I believe that the best for my batchmates is yet to come. Watch out for us!
As a closing remark, I would like to thank everyone at Plaksha: our teachers, my batchmates, my mentor — Ambarish Raghuvanshi — our program team and all the Founders and Trustees for all their support.
If you are looking for a ride of a lifetime, I couldn't recommend Plaksha enough and when you join Plaksha, tell Hitesh I sent you :)