Plaksha's Shark Tank - Challenge Lab
In just the first half of the calendar year 2022, 15 companies have entered the billion-dollar unicorn club. Spanning analytics, edtech, blockchain, fintech to Artificial Intelligence, e-commerce, home interiors, gaming and more, the startup space is abuzz with activity and promise!
An environment of acceptance for risk takers to start their own ventures has been fueled by acceptance for entrepreneurship, frequent disruptions made by tech, and the availability of funding.
Entrepreneurship is challenging the old guard, and Plaksha understands this. Challenge Labs is an integral part of the Plaksha's Technology Leaders Program experience, where students embark on a mini-entrepreneurial journey. It includes iterative prototype development, market validation, and the development of an innovative business model supported by financial projections and a funding strategy. The course offers an opportunity for students to apply learnings in AI-ML to real-world problems.
WINNING PITCHES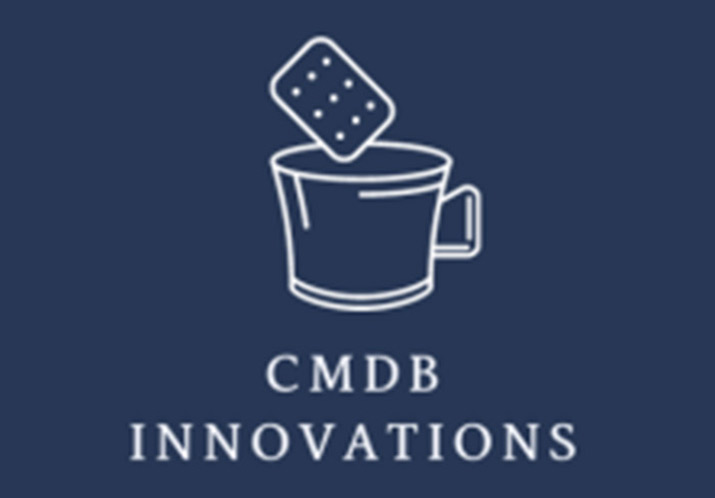 Team:CMDB Innovations
Increasing productivity of lawyers by reducing time taken in legal research
"Lawyers spend a major chunk of their time researching legal cases and precedence. Our customer survey indicates that around 70% of their time is consumed by legal research. With our product Lawgically, we are enabling lawyers to reduce the time it takes them in legal research so they can focus on other key areas. We utilize optimized search techniques leveraging Natural Language Processing (NLP) to return the most relevant judgements based on the lawyers' input in the form of case facts."
Challenging existing norms and conventions is the way to think about business solutions
"Challange Lab involved work ranging from hypothesis formation to final business model. Unlike other courses, Challenge Lab was unique in the sense that we had to begin from scratch and break all preconceived notions. During this journey, my team was my biggest support and the camaraderie we formed was truly delightful." said Apratim Chandra Singh, a graduate from St. Stephens in Physical Sciences and a Young India Fellow.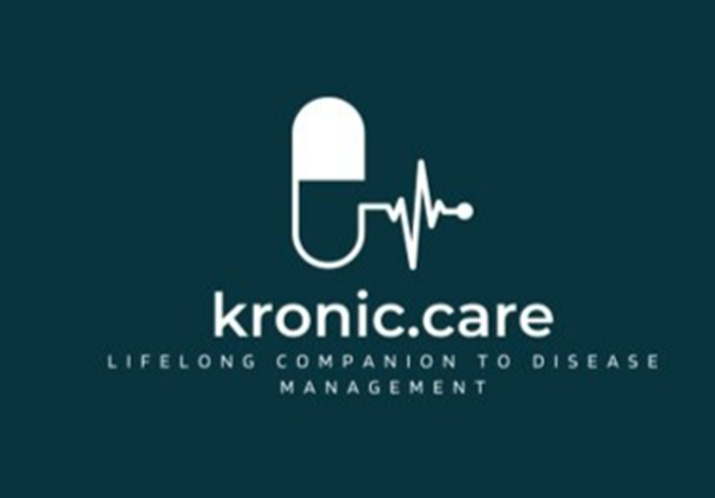 Team: Brute Force
One stop solution for self-management of diabetes
Patients' lifestyles have a huge role to play in the management of chronic diseases such as type 2 diabetes. Through the kronic.care app, we aim to offer a service that allows for convenient tracking and monitoring of health parameters for patients living with diabetes type 2 in order to recommend lifestyle modifications and improve health outcomes. Our personalized AI insights allow the user to get the best information about their health. Having seen members in our immediate families live with chronic diseases, we are passionate about providing an end-to-end platform for patients to help them bring their parameters under control and lead a healthier life."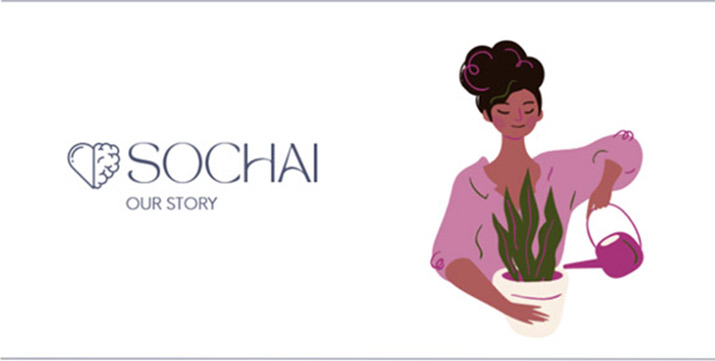 Team: Sochai
A data driven approach to mental health care
"In the ecosystem of wellness and care, there is limited availability of technology interventions which use physiological metrics to identify and manage anxiety and stress problems. As psychological interventions are sporadic in nature, there is a big need for interventions based on physiological factors as they have the capacity to continuously monitor our health."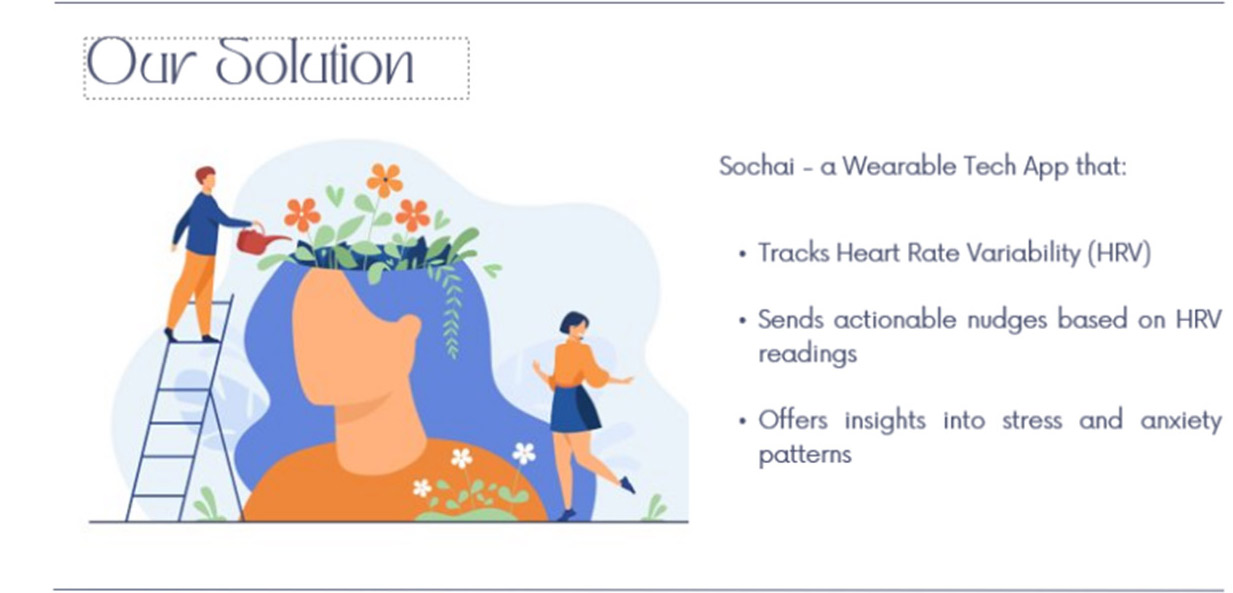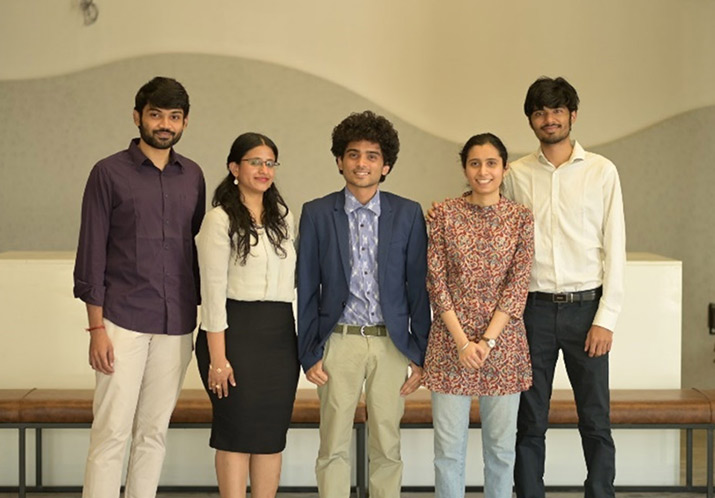 Understanding the customer is key to business success
"We started with basics, the initial idea to the final prototype. For me, the customer interview was of utmost importance. Given a diverse set of customers, one must filter out individual opinions and use intuition to produce the final solution. At the end of the course, I was able to understand the nuances of entrepreneurship," says Sarthak Arora, who holds a degree in statistics and has previously worked with Disney Hotstar.
"It was a steep learning curve for the whole team. Working with my teammates was the most rewarding experience for me. A bunch of people in my team were committed to the project and their energy rubbed off on me. The way we helped each other to maximize our potential was something to cherish," he added.
CHALLENGE LAB 2022
Eminent academicians from UC Berkeley - David Law, Director of Global Programs, UC Berkeley, along with Mark Searle and Elizabeth Saunders - guided the students on the framework design and developing business models. At the same time, Alok Mittal, Co-founder & CEO of Indifi Technologies Pvt Ltd. and Rajesh Sawhney, Founder & CEO at GSF Accelerator gave the students industry insights to help them fine-tune their final prototypes.
FACULTY SPEAK: WHAT ROLE DOES CHALLENGE LAB PLAY IN GROOMING TECH LEADERS
Watch Rajesh Sawhney, Founder & CEO at GSF Accelerator explain.
Alok Mittal, Co-Founder & CEO at Indifi Technologies shares his perspective.
NURTURING POTENTIAL UNICORNS OF TOMORROW - PLAKSHA ENTREPRENEURS SUPPORT PROGRAM (PESP)

PESP is the 3 month in-residence incubation program, for Plaksha graduate, Plaksha alumni and other graduates students in the Tri-city to start their entrepreneurial venture. Guided by eminent startup founders and experienced mentors, the Program is a launchpad for budding entrepreneurs.
Here's what to expect:
Access to Plaksha founders
Leading venture partners and experts of the country
Access to resources
Workspace, seed funding and mentoring
Attractive financial support
Upto Rs 3 lakh for select startups incubated at Plaksha
Innovation, an understanding of the customer, creative problem solving, networking and teamwork are useful skills not just for an aspiring entrepreneur but also a working tech professional to succeed in the corporate world.