By Shubham Saboo, Tech Leaders Fellow, Class of 2020

The year spent at Plaksha Tech Leaders Fellowship was one of the best years of my life. It was like a roller coaster ride, full of ups and downs, it was an intense one-year program that covered not only the core AI, ML technical modules but also the subjects involving multiple dimensions of life.
I was an engineering graduate so the concept of combining engineering with arts by giving it a humane aspect was pretty new for me. I thoroughly enjoyed the courses on self-reflection and leadership like "Designing our life" by Prof. Rachel Dzombak, leadership boot camps by renowned life coaches Ken Singer, Kenwyn K Smith, and Balvinder Singh Sodhi.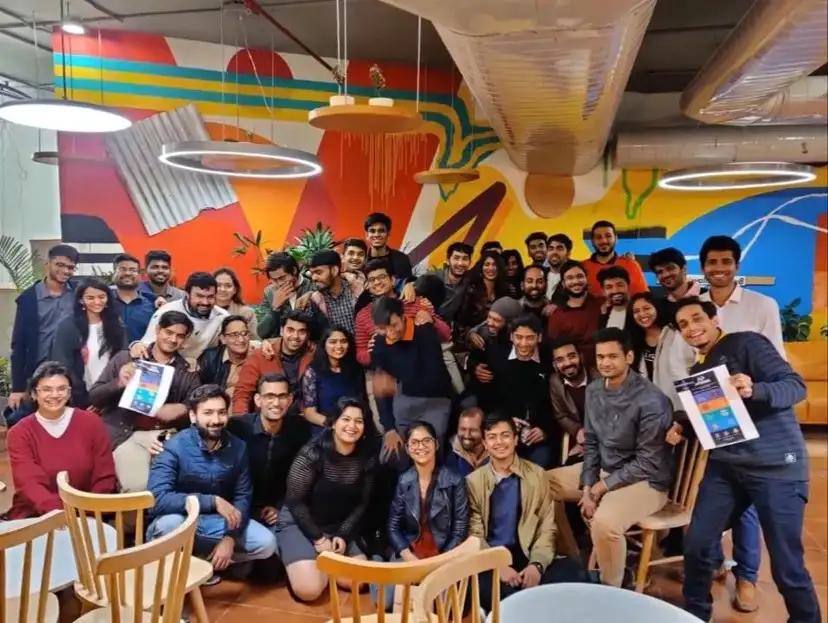 Term-1 kick-started with leadership boot camp from Ken Singer and included courses on Design Thinking Principles by Prof. Jitesh Panchal and Engineering Ethics by Prof. Andrew O. Brightman. Within this short span of time, I got the privilege of meeting some of the most impactful entrepreneurs and corporate leaders around the globe including Mr. Hitesh Oberoi (MD, InfoEdge), Mr. Pankaj Chaddah (Co-Founder Zomato), Mr. Mohit Thukral (Founder Vivtera), Mr. Neeraj Aggarwal (Chairman, BCG), Mr. Ashish Gupta (Benori Venture), as well as global venture capitalists including Mr. Vikrant Raina (BV Investments) and Dr. Ashish Gupta (Helion Ventures).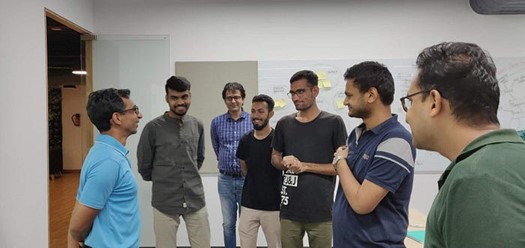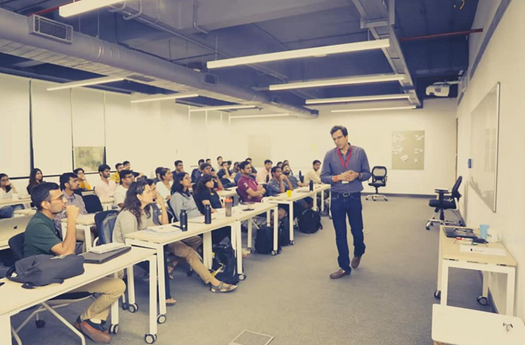 In term-2 Prof. Ikhlaq Sidhu took the session on "An Introduction to Innovation Engineering". In that session, he crisply explained the nitty-gritty behind the concept of "Innovation Engineering" and how it can be used to efficiently carry out innovative projects within teams from start to finish. He developed this idea using his years of experience in working with industry and academia at Sutardja Center for Entrepreneurship and Technology, University of California, Berkeley.
For me, it was a matter of great pride and honor to have received one of the first few signed copies of the book "Innovation Engineering" by the author himself Prof. Ikhlaq Sidhu.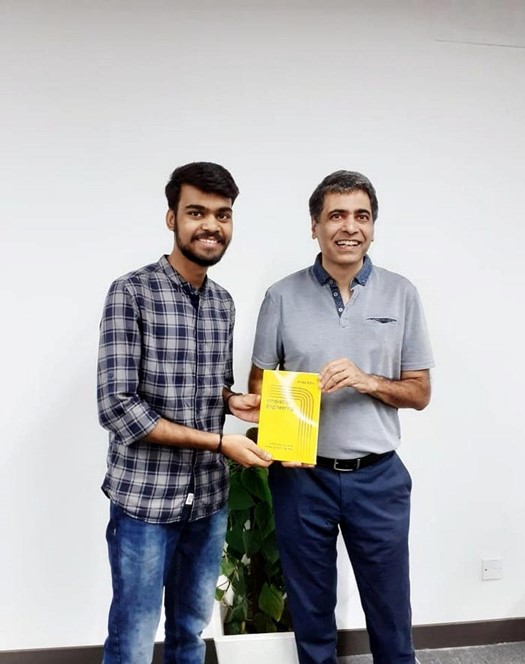 While In the midst of the Plaksha Tech Leaders Fellowship journey, I started to feel like I had explored a lot about myself which wasn't known to me before, it helped me to see myself with a completely new lens and opened a world of new opportunities. But that also reminded me, a lot has yet to come.
During this time we had three days of leadership boot camp led by the extraordinary leader and transformative coach Balvinder Singh Sodhi, Vanto Group, and Prof. Kenwyn K Smith, University of Pennsylvania. My journey through these boot camps were full of emotional tumult which allowed me better understand myself and the people around me. Those days were exceptional, it allowed me to explore the secrets behind high performance and charismatic leadership. It gave me the gist behind three pillars of leadership which include — Leading Self, leading others and leading you to work.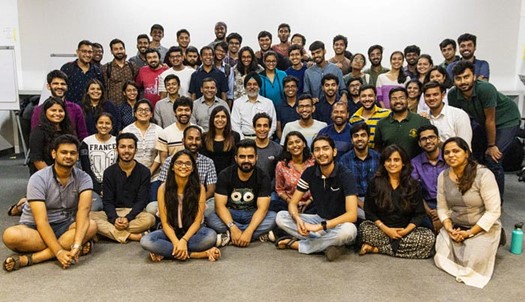 In term-5, we started our journey to the Challenge lab. Challenge lab is a mini entrepreneurial journey of 12 weeks. It starts with us identifying a need, testing our hypothesis, building a prototype and pitching that to VC's on the D-day. During this tenure, each For me it was a matter of great pride to have Mr. Pankaj Chaddah (Co-founder Zomato) as my mentor. It was always a pleasure to discuss our strategies and have brain-storming sessions with him where most of the time he explained complex market concepts with his experiential anecdote. He was very supportive and approachable throughout the journey and always shown us the path to clarity every time when we were surrounded by the clouds of haziness. The Challenge Lab journey with Pankaj concluded on the note where I have learned the value of starting up quickly (agile way) and enrolling the first few customers.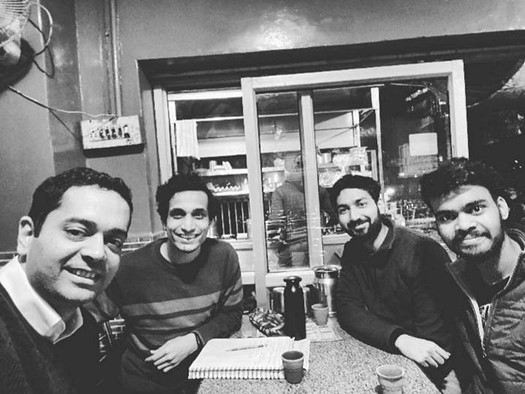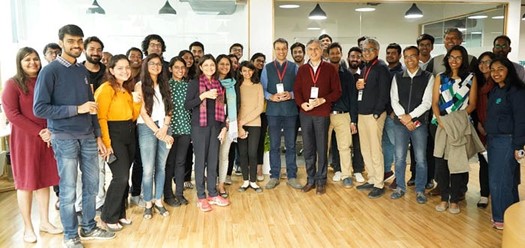 After the conclusion of the Challenge Lab journey, in the capstone term, I got the opportunity to be a part of Arcesium's flagship summer internship program to contribute as a data science intern.
My eight-week journey with Arcesium has been amazing and fulfilling, it was an enriching experience to be a part of an organization which places immense value in its culture of flat hierarchy and innovative environment. Two months at Arcesium passed in a blink of an eye, but the time spent learning and growing is definitely invaluable in my professional career. At Arcesium, every voice matters and innovative ideas are welcomed from everyone involved. It is here that I have learned to never be complacent and always keep challenging the norms.
I have been fortunate to meet some of the most successful and brilliant people be it distinguished professors and world-renowned educators or industry leaders and entrepreneurs around the globe. From my experience of interacting with them, I can say that all of them have one thing in common "Simplicity and Humility". That was the single most thing that resonated with me a lot and it also inspired me to be humble and down to earth, no matter how high I can fly.
The life at Plaksha Tech Leaders Fellowship was amazing and full of fun which involves interacting with a bunch of brilliant peer fellows, solving problems that matter in groups by combining our intellect, working on live projects, having batch parties, and a lot more. My entire experience is very difficult to put it in words, I would like to conclude with a small quote about the Plaksha TLF program — "TLF program is not just about learning, it's about experiencing the best within you".