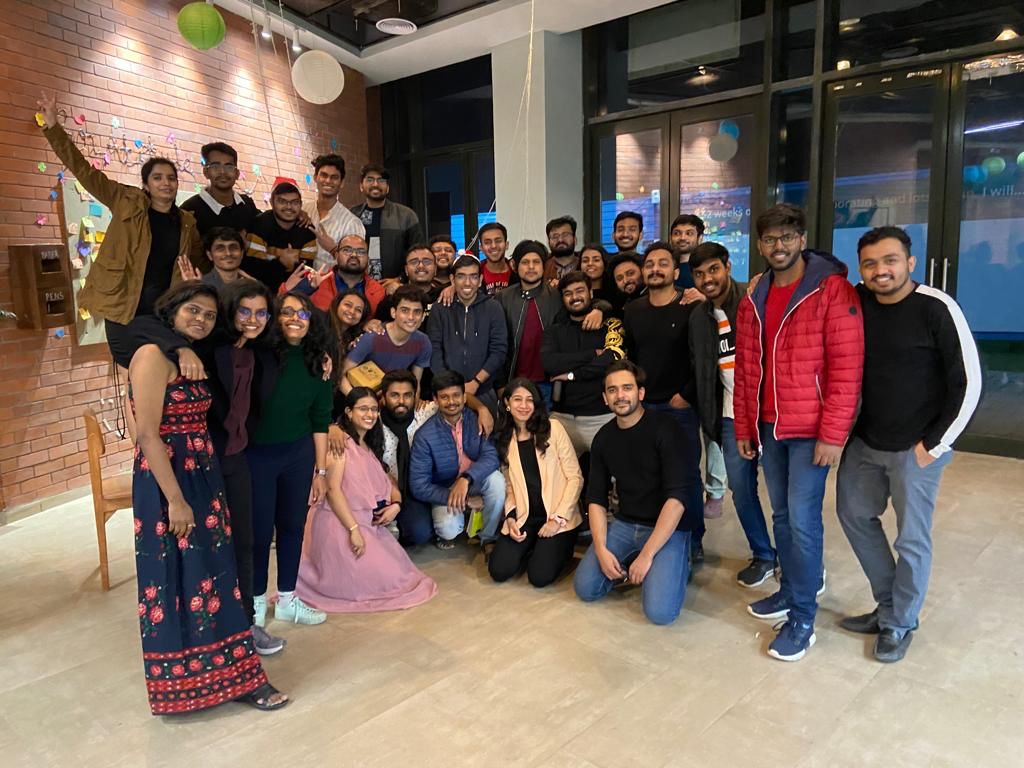 Plaksha's vision of reimagining technology education worldwide took off in 2019 with the launch of the Tech Leaders Program (TLP). It has transformed the landscape of master's programs in tech. We decided to create a very radical program that combined depth in technology with real world experience and leadership.
"I strongly believe that the leaders of tomorrow will be very different from the leaders of yesterday, and even today. The skill set for tomorrow's leader will look very different from the traditional strengths we are familiar with and Plaksha is doing exactly what is needed to cultivate the students into becoming leaders that stay relevant despite the changing times."
Rahul Pariyani, TLP Class of 2021

TLP is a one-year master's program in collaboration with UC Berkeley. It weaves Artificial Intelligence (AI) and Machine Learning (ML) with leadership, and mentorship. The program has been received extremely well by industry and academia and creates a template for high quality, one year master's program.
"Plaksha has an excellent network of faculty, speakers and founders. Leadership boot camps at TLP helped me groom my personality, overcome my limitations and learn skills like time management and multitasking. I have been able to leverage the exposure and opportunities to further my career."
Karthika Kamat, TLP Class of 2020.
"The truth is that when engineering graduates start working in companies, they realize that it takes a lot more to solve real life problems. Of course they need technical expertise but also there is a need to understand the societal context in which technologies operate. So the idea behind this sort of program is to develop a technology leaders program where one can be exposed to the cutting asset of developments but also spend an equal amount of time in the program on educating themselves on the societal aspects & technical context. At the same time, there is a focus on hands-on practical experience where students can actually work with industry to address or solve real life problems."
Hitesh Oberoi, Founder & Trustee, Plaksha
TLP is an outcome of the collective vision of our founding community. The program is designed to create tech leaders to lead organizations, build path-breaking ventures and help solve actual challenges.
Our Founders play an intrinsic role in ensuring the success of the program. Their philanthropic contributions enable our commitment to diversity and inclusion. They also help develop a multi-perspective and dynamic, learning, working and living environment on campus with students from varied socio-economic, geographic and gender backgrounds.
"Our network of Founders at Plaksha are personally involved in the growth and development of the students. With most of them running successful enterprises BCG, Tech Mahindra, InfoEdge, etc. students at TLP are uniquely positioned to get capstone projects and placements in marquee organizations and create a far-reaching impact."
Ambarish Raghuvanshi, Founder & Trustee, Plaksha
In addition to philanthropic support and world class learning opportunities, the founding community is passionate about the growth and development of all students and participates in the TLP journey in different ways. While some actively engage in mentoring, others contribute to the curriculum to make it industry-aligned. At the same time, their diverse experiences, expertise and network promotes greater placement opportunities for Capstone Projects to offer real experience to the students.
"The program is a chance for individuals who have recently graduated from college or have a few years of work experience to transform their career paths. The objective is to empower them to embark on a change in their trajectory to become future tech leaders."
Manas Fuloria, Founder & Trustee, Plaksha