Plaksha University- Reimagining tech education for India and the world Indian engineers may figure among the most powerful CEOs in the world, but the country's B.Tech./B.E. degree has lost its sheen over the years. Indian engineers are largely considered unemployable. Some of the reasons are outdated curriculum, lack of research, non-existent linkages with industry and poor infrastructure due to non-availability of funds.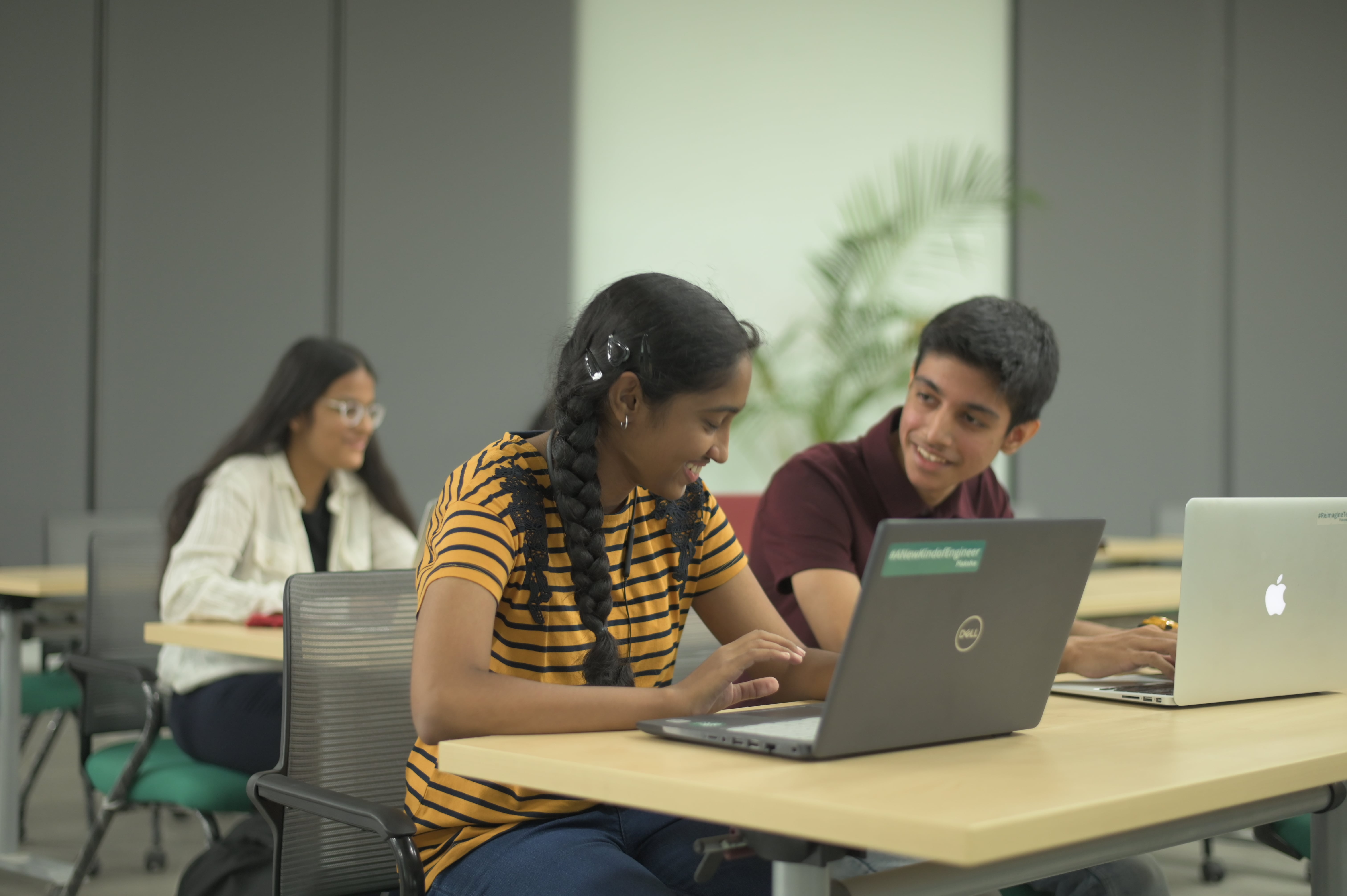 Plaksha is committed to addressing the gaps in the job market by empowering its graduates with a deep understanding of science and technology. The university will also nurture students to become critical thinkers, effective communicators, and empathetic and creative leaders.
"The current disciplines of engineering are built on the chassis of World War 2 and need reimagination. Most engineering colleges still offer mechanical, electric engineering etc. However, businesses and society need multiple (types of) engineers to work collaboratively to leverage technology and derive output. Plaksha is trying to change this, and its vision resonates with us," says Ameet Kumar Gupta, Director, Havells India Ltd.
With a vision to create future ready tech leaders, Plaksha has designed a unique pedagogy model, based on three pillars. First – an interdisciplinary technology curriculum that integrates liberal arts and design with hands-on pedagogy and self-development. Second- research and innovation ecosystem fueled by industry-sponsored research, industry-linked academia and startup mentorships by top CXOs and entrepreneurs. Third - focus on addressing grand challenges that are structured around real-time problems, impact-focused research and tomorrow's technologies.
Plaksha partners with top universities globally - such as MIT, Stanford, Cornell, University of Cambridge, NTU Singapore, IIT, IISc among others. Our partners share the same belief as us - to reimagine engineering education and research. We work very closely with them on curriculum design, delivery, faculty, student exchanges and collaborative research.
The university is actively fostering a new ecosystem for research and innovation on its campus. Imagined as a living lab - a microcosm of society – it is a place to understand and address grand challenges. The tech-enabled campus fosters creativity and is a vibrant space for innovation. It has signature maker spaces and labs that serve as a playground for curious tinkerers. Students and faculty engage in experiments that encourage interaction and make the campus sustainable.
Havells is supporting this vision by setting up a research block, a collaborative workspace with multiple lecture theaters, conference rooms and offices, a place where cutting-edge research takes place.
"We are aligned with Plaksha's vision of fostering future leaders - students who can reimagine things and become problem solvers. We are confident that Plaksha is going to create engineers who are useful for the industry. It can lead other universities to follow a similar path" says Anil Rai Gupta, Chairman & Managing Director, Havells India Ltd.
Plaksha is a collective philanthropy effort of over 60+ eminent entrepreneurs, business leaders and corporates from across the world. The founders are business leaders and technology entrepreneurs based in Hong Kong, India, London, New York, Silicon Valley, Singapore and Tokyo. They play an active role not only by investing philanthropically but also by mentoring students and building a community of change-makers and impact creators.
In conclusion, Plaksha's focus on Interdisciplinary & cutting-edge technology majors, integration of design, liberal arts & entrepreneurship, focus on self & leadership for creating impact and experiential & blended learning ensures that our graduates are future ready.