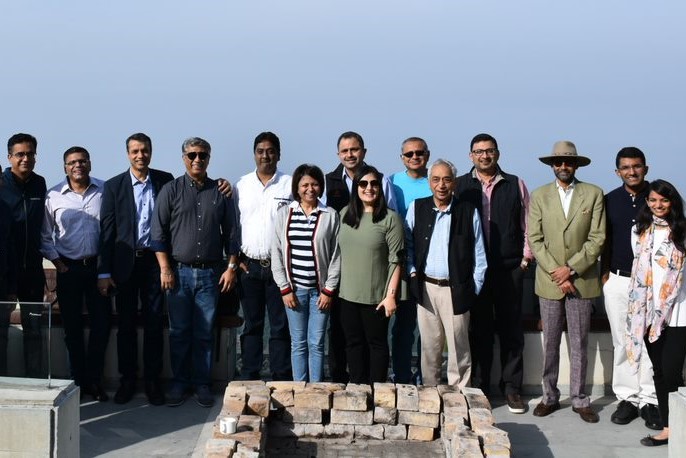 With global leaders like Bill Gates, Warren Buffet, and closer home, business doyens including Azim Premji, Ratan Tata and Nandan Nilekani, giving away substantial wealth to support initiatives spanning health, education, woman and child welfare and more, the philanthropic landscape across India and the world is abuzz with promise.
However, efforts are largely siloed and adhoc, with little emphasis on addressing systemic challenges. Of late, philanthropists and philanthropic organizations have been rethinking their strategy around giving. They are now combining the resources for a common cause and leveraging it to move the needle on social impact.
This model of collective philanthropy has the potential to take on systematic problems across sectors, especially education. Innovation in higher education that aligns with the needs of the 21st century is a necessity in India. Visionaries and changemakers who have benefitted from quality education and exposure, understand the impact they can collectively have, in shaping the India of tomorrow.
The benefits of collective giving in higher education go beyond monetary contributions to include strategic thinking, expertise and expanded networks. In this model, donors learn how to achieve change as a collective. Also, being associated with multiple causes, as is common with collective philanthropy, gives significant autonomy and flexibility to the donors, allowing them to make dispassionate decisions.
This model of philanthropy has been used to build some of the greatest universities in the past, including Ivy League institutions like Cambridge, Harvard, and Yale. In India too, like-minded philanthropists, academicians, and thinkers have joined forces to give the country some of its most prestigious new–age educational institutions.
Plaksha University, founded on the principles of collective philanthropy and shared governance, is a case in point. A technology university for the future, it has been set up by a global community of entrepreneurs, business leaders and academicians to reimagine technology education and research. The vision of the university is to nurture the next generation of fearless leaders who will solve the toughest challenges of our planet.
The founders are business leaders and technology entrepreneurs based in Hong Kong, India, London, New York, Silicon Valley, Singapore, and Tokyo. They play an active role by not only investing philanthropically but also by mentoring students, sharing their personal and professional learnings at guest sessions, opening their networks during recruitments and much more, to help build a community of change-makers and impact creators.
Their concerted actions are yielding a vibrant space for innovation in education and creating future-ready global tech leaders for India and the world.
The Print: How successful IIT, IIM grads are teaming up to launch universities – 'collective philanthropy'