Plaksha's holistic admission process explained in a two-part blog.
Plaksha follows a holistic admission process. This means that we like to know as much as possible about you. We especially, want to know what:
Excites
Inspires and,
Drives you
Also, what you:
We understand that intrinsic qualities cannot be measured through marks. Therefore, we believe in going beyond the marksheet.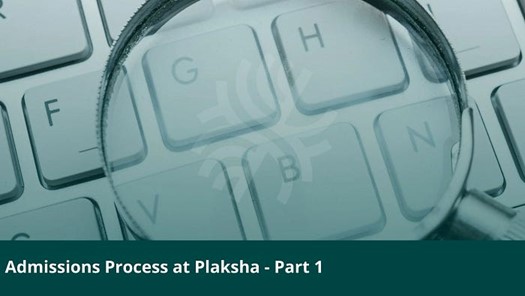 Our admission process has two distinct phases:
1. Application Form
2. Virtual Interaction
Here we will discuss the first phase.
Phase 1: Application Form
The application form at Plaksha is in six sections. Each section explores an aspect of your personality. The form is designed to make you reflect on what you have done and what you want to do going forward.
You can access a PDF version of the sample form by clicking on this link.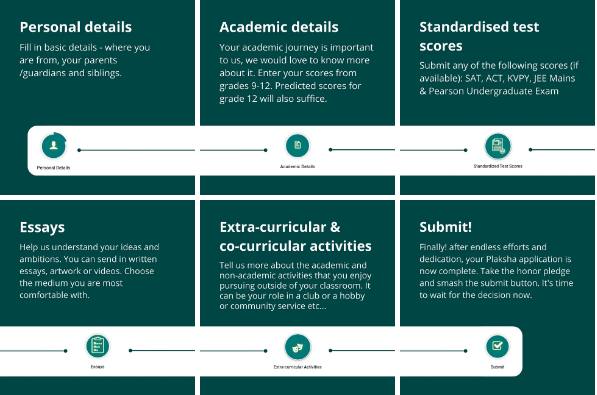 We encourage applicants to take at least a week to craft their application and add supporting documents wherever possible. You can add certificates, pictures, videos or artwork if any along with your other documents. Once you are satisfied, click 'Submit'!
Look out for the second part of the admission blog. Till then, go through the form and start applying.
Start your application here.
You can check out Part 2 of this series here.
. . . . .
You can visit this link to know more about the admissions policies.
Do you have more questions?
Every Wednesday at 5 PM, we hold virtual chatrooms to address any questions that students and parents might have. Sign up here!