Plaksha is committed to ensuring that no deserving student is denied access to education because of their personal financial constraints. This is made possible through our generous need-based financial aid and some merit-based scholarships.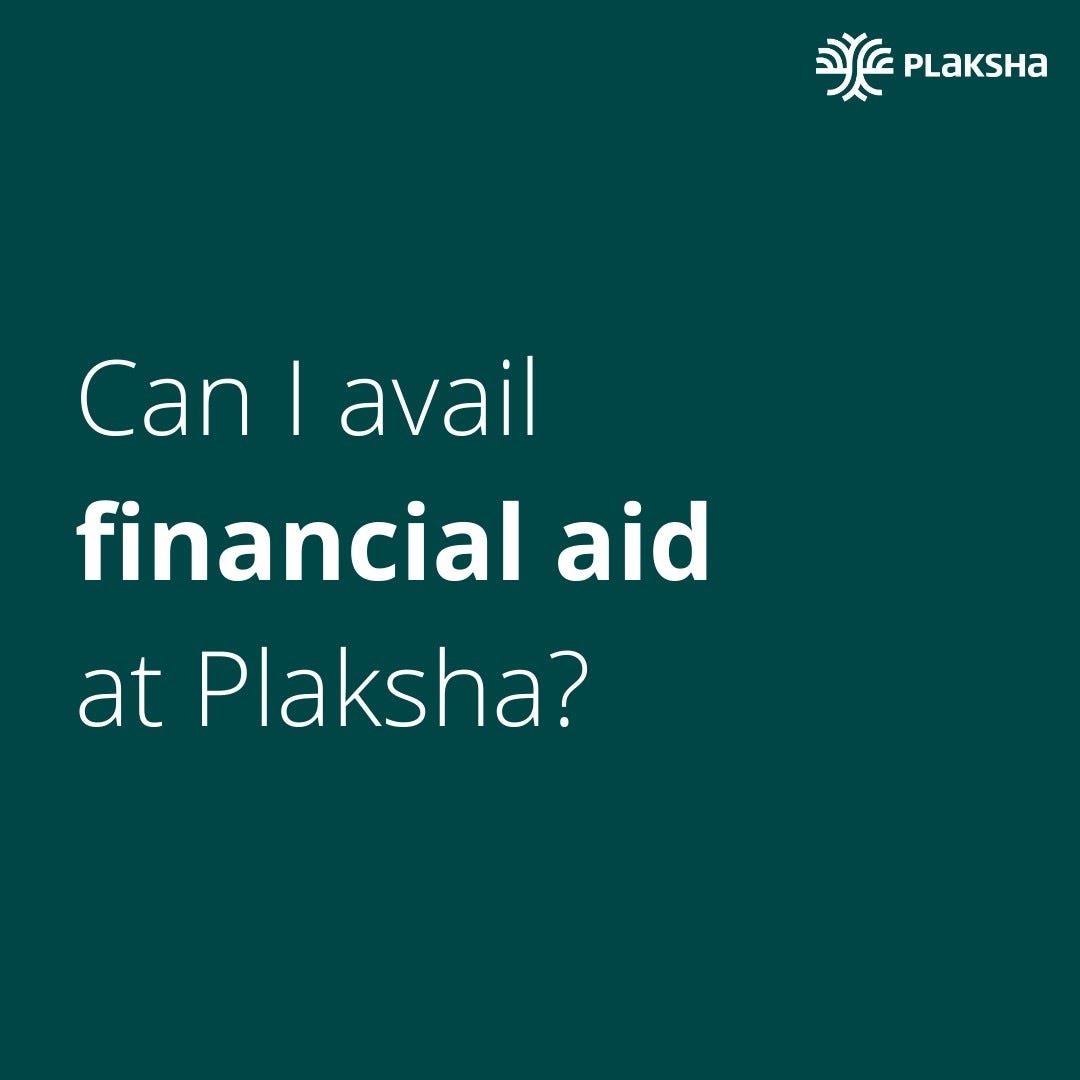 The admissions process at Plaksha is 'need-blind'. A need-blind process ensures that students are admitted into Plaksha based on their performance in the application process alone. Once admitted, the Office of Financial Aid ensures that adequate financial aid is provided based on the candidate's need and sometimes based on their merit. Our robust process is built towards ensuring that a Plaksha education is accessible to all deserving students.  
"While we are starting with scholarships for 33% students, the aim is to have 50% students studying for free at the new varsity. Our funding efforts encompass corpus for such scholarship initiatives too."
-Neeraj Aggarwal, Chairman (Asia Pacific) at Boston Consulting Group (BCG); Founder & Trustee, Plaksha
There is a sizable corpus of funds dedicated to fulfilling the admitted students' financial aid and scholarship requirements at Plaksha. This is made possible through the generous contribution of our Donors who strongly believe in our vision to make world-class education more affordable and accessible. In addition, the Bharti Foundation has set up the prestigious 'Bharti Scholarship', to fully support exceptional undergraduate students from diverse socioeconomic backgrounds.
Extra care is taken by the Office of Financial aid to make the process of applying for financial aid smooth and adequate assistance is provided wherever needed. The form is opened up once an applicant is selected for Stage 2 of the Admissions Process. All data and documents submitted during the process are kept confidential and only a limited number of people from the Office of Financial Aid have access to these documents.
The scholarship percentage is assessed using a meticulous process and is based on the income, wealth, and expenses of the applicant's family. The scholarship ranges anywhere from a 25% waiver on the tuition fee to a complete waiver on the entire fee, including hostel and food. These slabs ensure that adequate aid is provided to the applicant depending on their affordability. Our aim is to assist applicants coming from a diverse range of financial conditions.
If you are applying for financial aid at Plaksha, you will have to submit the following documents, to begin with. You could be asked for additional documents if required.
Income Tax Returns of all earning members of the family
Bank Account Statement of all members of the family
School Fee Receipt(s) of the applicant for grade XII
School Fee Receipt(s) for the applicant's sibling
Details of Financial Asset(s) owned by the family
Company's Income Tax Returns and Bank Statements (in case any earning member of the family owns a Business)