By Susovan Mahapatra, Office of Admissions and Outreach
To bring our vision of reimagining technology education to fruition, we have forged strategic partnerships with the world's top institutes. We collaborate to design the programs and curriculum, enable hands-on training as well as foster international opportunities.
As a greenfield university, we are not only adopting best practices of the best engineering and research institutions across the world but are also introducing path-breaking methods of learning and teaching which legacy institutions are aware of but aren't able to implement.
Our partners — UC Berkeley, Purdue University, and SRI — are very closely involved in every aspect of institution-building like curriculum design, delivery, faculty and student exchange, and joint research.
Together we are crafting a unique learning experience for the curious tinkerers who will constitute the student body at Plaksha.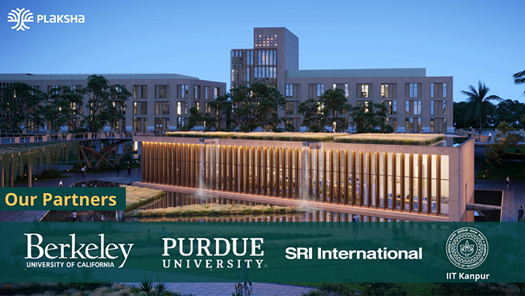 A snapshot of our partnerships
We have an institution-wide partnership with UC Berkeley that runs across curriculum development, joint research, faculty and student exchange, etc. Formalized in March 2019, this relationship has been crucial in the co-creation of the Plaksha Tech Leaders Fellowship (TLF). Several UC Berkeley faculty teach data science and machine learning, entrepreneurship and leadership at TLF. With the launch of our undergraduate program, we keenly look forward to making such exciting opportunities available to all Plaksha students.
Tech Leaders Fellowship (a master's level program), is offered by Plaksha's sponsoring body. The programs will become a part of Plaksha once the University becomes operational in 2021.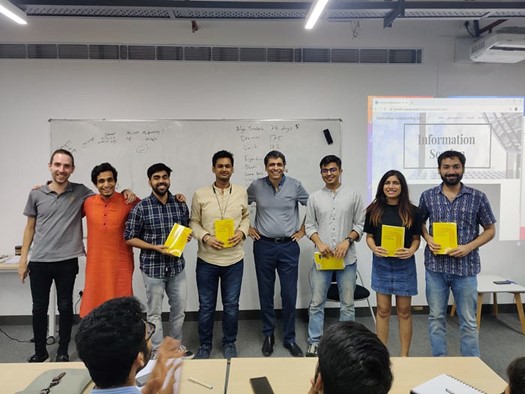 Dr. Ikhlaq Sidhu, Founding Director and Chief Scientist of SCET, UC Berkeley and Co-Chair of TLF with TLF students who got a copy of his book 'Innovation Engineering' before the official launch.
Our institute-wide partnership with Purdue University is akin to the one with UC Berkeley. PurdueU has been actively participating in the creation of the undergraduate curriculum at Plaksha. In the past, students from Plaksha's TLF program visited Purdue's campus in Indiana, United States, to pursue research projects with faculty to aid their research and academic interests. We will be curating a wide range of such experiences for our undergraduate cohorts, in the coming years.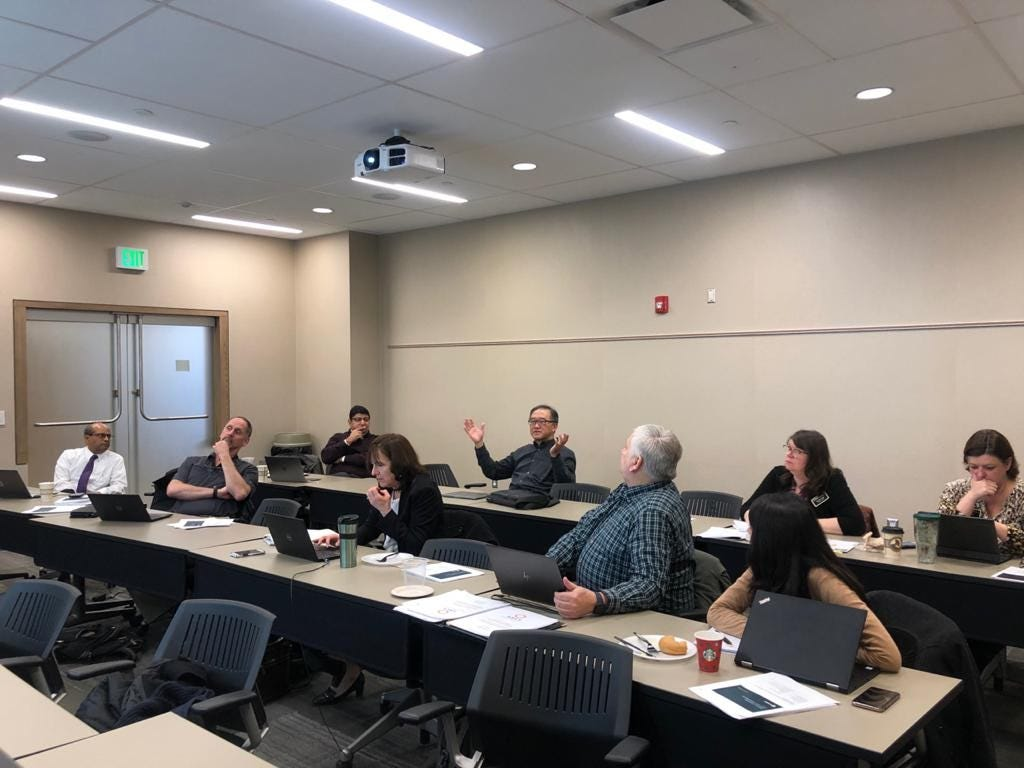 "Plaksha's design is such that it will take the best elements of the iconic engineering colleges in the US, will adapt these into the Indian context, and will create its own identity."
- Dr. Arvind Raman, Sr. Associate Dean of the Faculty, College of Engineering, Purdue University
While students will experience the best of the world and beyond at Plaksha, our partnerships with UC Berkeley and Purdue University may also lead to student exchange opportunities, which will allow Plaksha students to travel abroad to study and experience new cultural and academic environments.
Our core pedagogical element — research — will be in cutting-edge tech with the aim of addressing the toughest problems of the world. Students at Plaksha will be encouraged to pursue their research interests in a wide range of fields. Our partnership with SRI International (erstwhile Stanford Research Institute) focuses on setting up joint R&D centers to close the existing gap between applied research and ready-for-market innovations. SRI is an independent, nonprofit scientific research institute based out of California, United States. SRI has pioneered scientific research for decades and its research has led to the creation of several notable technologies including Siri — the first virtual personal assistant. Decades of SRI research in artificial intelligence resulted in Siri. The partnership with SRI will help fulfil our aim of creating a research and innovation ecosystem.
Our partnerships are designed to enrich students' academic and learning experiences. We will continue to strengthen our existing partnerships and ink newer ones to bring the vision to fruition and create the next generation of fearless leaders who will solve the toughest challenges of our planet.