Frequently Asked Questions
Here are some of the most asked questions. If you have a question and it has not been answered please write to us at info@plaksha.edu.in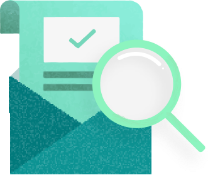 Technology Leaders Program
I am currently in college. Am I eligible to apply?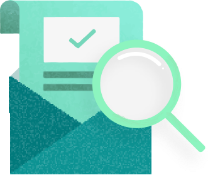 Technology Leaders Program
What credentials will I receive at the end of the Program?
Trending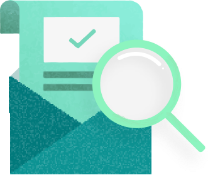 Undergraduate Financial Aid
Who can apply for financial aid?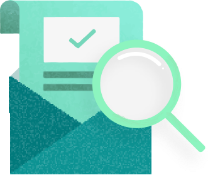 Undergraduate Programs
Is the campus ready?
Trending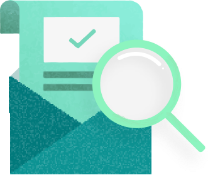 Undergraduate Programs
Is the campus ready?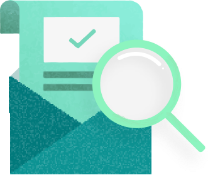 Technology Leaders Program
What credentials will I receive at the end of the Program?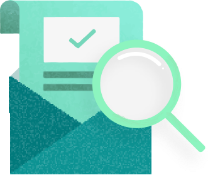 Undergraduate Financial Aid
Who can apply for financial aid?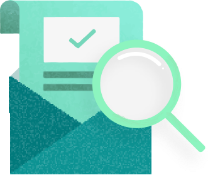 Undergraduate Programs
Is the campus ready?
Categories
What are the admission dates?
Round 1: 13th January

Round 2: 28th February

Round 3: 21st April*

Round 4: 31st May*

Round 5: 10th June*

*These dates are subject to change, depending on the Covid-19 situation and Class 12 Board examinations
---
Is Plaksha recognized by AICTE?
Private Universities (unlike private engineering colleges) as per law do not require AICTE approval.
Our academic programs are designed and developed by an Academic Advisory Board from leading global Universities, and are benchmarked to international standards.
---
What type of degree will you offer at the end of the program?
It will be a 4 year B.Tech degree program.
---
What do you mean by interdisciplinary engineering education?
Engineering degrees are traditionally focused on one discipline - e.g. Computer Science, Electrical Engineering, Mechanical Engineering, Civil Engineering.
However, real-world applications lie at the intersection of various disciplines. For example, building a robot lies at the intersection of computer science, electrical engineering and mechanical engineering. Creating a medical implant lies at the intersection of biology, material science, electrical engineering and other disciplines.
An interdisciplinary engineering education means that our degrees are thoughtful designed to dismantle walls between disciplines and prepare students to make impact on the toughest problems faced by our planet. Each of the degrees we are offering are cutting-edge and are not constrained by the boundaries of one discipline.
---
Do students have to choose the B.Tech major at the time of admission?
We will ask students to indicate their preference. However, students will have an option to apply for a switch at the end of the first year.
The freshman year is intentionally designed to be almost entirely common between the degrees, so that students have an opportunity to be exposed to different options and make an informed choice.
---
What is the nature of collaboration with partner institutions?
Our partner institutions are truly invested in our mission to reimagine technology education and research, and this shared mission lies at the heart of the partnership.
Our partners are deeply engaged with us in the entire process of institution building, including design and delivery of the curriculum, faculty and student exchange, and joint research.
For example, the Plaksha Technology Leaders Program was designed from a blank slate over a series of brainstorming workshops at UC Berkeley and India. A senior Berkeley faculty is the Co-Chair of the program, six Berkeley faculty teach at TLP, and the certificate is co-signed by Sutardja Center for Entrepreneurship & Technology, UC Berkeley.
Our partners believe that such interdisciplinary programs are the future of education. In fact, one of their key interests is that if the programs are successful, they can actually be taken back to their own institution as well. In that sense, what is happening at Plaksha is truly cutting-edge.
---
What accreditation does Plaksha have? Is it recognized by the University Grants Commission (UGC)?
Plaksha University is established under the Punjab government's 'Punjab Private Universities Policy 2010'.
Plaksha is empowered to award degrees as specified under Section 22 of the UGC Act.
---
Will it be mandatory to stay on campus? Is it a residential program or can I be a day scholar?
Plaksha undergraduate education experience is designed to be fully residential and all students will be required to stay on campus. We believe that living on campus will be a significant part of the overall student experience.
---
The campus is ready.
Campus tours are organized at regular intervals. The link is announced on the home page.
---
What qualities does the admissions committee look for?
Plaksha strives to bring together curious tinkerers and problem-solvers with a natural tendency to ask questions, explore concepts, and an openness to learning, wired with a risk-taking attitude. At Plaksha, we are committed to admitting the brightest minds coming from all walks of life. A student at Plaksha will be encouraged to wear multiple hats which will be facilitated by the interdisciplinary nature of the curriculum. This warrants an incoming student to demonstrate strong academic rigor along with the ability to communicate their thoughts and ideas effectively. We understand that these intrinsic qualities cannot be measured through marks alone and therefore believe in going beyond the mark sheet with our holistic selection process.
---
Are commerce and humanities students eligible to apply at Plaksha?
We welcome applications from students coming from commerce and humanities backgrounds for our major Data Science, Business and Economics, as long as they have studied Mathematics upto grade 12.
---
Will predicted scores (for Grade 12) be considered?
Yes, students can apply with their predicted Grade 12 scores. Students who apply using only predicted scores may be required to go through an extra stage of evaluation.
---
Who should apply for the Data Science, Business and Economics major?
The ideal students for this major should have a strong interest in math, data and programming, along with excitement to apply these in the context of business, economy and society. Having studied mathematics in Grades 11 and 12 is an eligibility requirement. It is important to note that this major is different from a pure business degree or a pure economics degree. This major has a strong data science core upon which the applications in business and economics are built, to create a cutting edge four year interdisciplinary program. A strong interest in Mathematics, Programming and Data Science along with an interest in Economics and Business is hence desirable.
---
How many rounds of applications are there? Can I apply in all?  
We will accept applications in multiple rounds. You can submit your application only once.
For example, if you have submitted your application in Round 2, you can't apply in Round 3 or Round 4.
We encourage you to apply as early as possible.
---