UG Programs | 4 years
B.Tech in Biological Systems Engineering
The Biological Systems Engineering program combines the power of biology, computing & engineering to tackle some of the greatest challenges for human & planetary health. Our population's health is dominated by various diseases, & are exacerbated by major risk factors such as air pollution, malnutrition & vast regional differences in health care services. The vision for the BSE program is to transform health outcomes for the world, by leveraging the powerful convergence of data, digital health, biologics manufacturing & biology.
8 Semester Curriculum
The curriculum at Plaksha is dynamic and continuously evolving, based on inputs from faculty, latest research and industry insights. B.Tech in Biological Systems Engineering syllabus outline is given below.
What can you create?
Combat diseases and pandemics
You can help combat various diseases, epidemics and pandemics affecting humanity by modeling and analyzing large quantities of biomedical and biological data, developing forecasting and epidemiological models, applying AI to assist medical professionals for quicker drug and vaccine discovery and more.
Wearable prosthetics
You can design and develop wearable prostheses that can help individuals gain partial or full control of missing body parts, through the use of sensors and electrical impulses. You could even create startups that make prosthetics readily available and affordable for all.
Planetary health monitors
You can use sensors, IoT and imaging to monitor, regulate and optimise the use of natural resources. Using the data you acquire, you can create products and startups that address global challenges and build solutions that preserve and improve environmental conditions.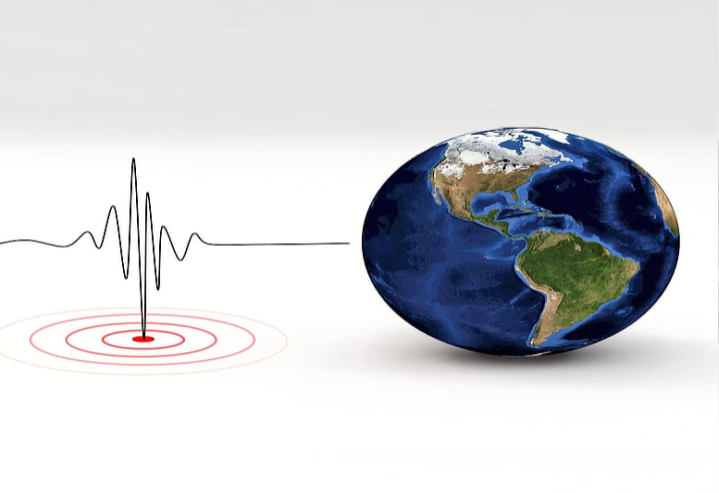 Learning Experiences
Multidisciplinary approach & interdisciplinary perspective
Interacting with and drawing from multiple fields of expertise, making connections between disciplines, analyzing the humanistic, socio-economic, and technical contexts of problems.
Foundational Tech core
Developing an interdisciplinary foundation featuring math, physics, computer science and engineering principles such that they come together as an integrated whole, not segmented topics.
Design and research ability
Identifying and understanding human needs and solving problems creatively through sustained critical investigation.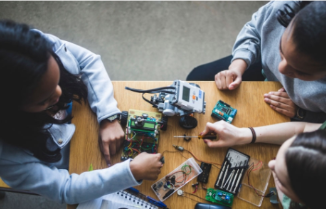 Innovation & entrepreneurship mindset
Finding opportunities, identifying business models, embracing ambiguity to create value in the marketplace or in society.
Societal responsibility
Considering the social and human consequences of actions and responsibilities to others in local, national, and global communities; acting to improve the human condition.
Leadership & self-reflection
Creating impact through actively developing skills like communication, creativity, critical thinking and collaboration.
Experiential Learning
Integrated learning experience across 4 years. You will work on authentic, real world projects through industry and community engagement or by research with faculty.
Coding Cafe and Makerspaces
Entrepreneurship
Student led clubs
By having access to state-of-the-art makerspaces and coding cafes and incorporating them in the curriculum, students will become more context-aware, develop critical thinking abilities, and learn by creating. This will help foster a tinkering and problem solving mindset, immersing students in experiential learning from day one. These areas will be open to students to explore, create, prototype and design, while also housing equipment and technologies like 3D printers, sensors, etc.
The core curriculum will not just be limited to engineering and sciences, but bring in exposure to entrepreneurship and design which will enable humane and empathetic outcomes through technology. Each student will undertake multiple different experiences to develop skills like finding opportunities, creating value, and embracing risks. Students will be mentored and supported by Plaksha founders and professionals from industry.
At Plaksha, learning and skill development do not stop in the classroom. Students will have the opportunity to create and immerse themselves in pursuing their academic and creative interests. Student led clubs will be autonomous bodies that operate under the purview of the Office of Student Life. Being the founding batch, students will be encouraged to help establish a vibrant culture through clubs and societies on campus.
Hear about the course from the experts
Watch Ursheet Parikh, Co-lead of the Engineering Biology Investment Practice at Mayfield Ventures talk about this major. He has been closely involved in the design of this degree
Dates to Remember
Jan 13, 2023
Round 1 Deadline
Feb 28, 2023
Round 2 Deadline
Apr 21, 2023
Round 3 Deadline
May 31, 2023
Round 4 Deadline
Jul 11, 2023
Round 5 Deadline
*Round deadlines are subject to change.