Leading Experts Deliberate on the Future of AI at Plaksha University's ConfAI 2023, Day 2 Special Session On Clean Energy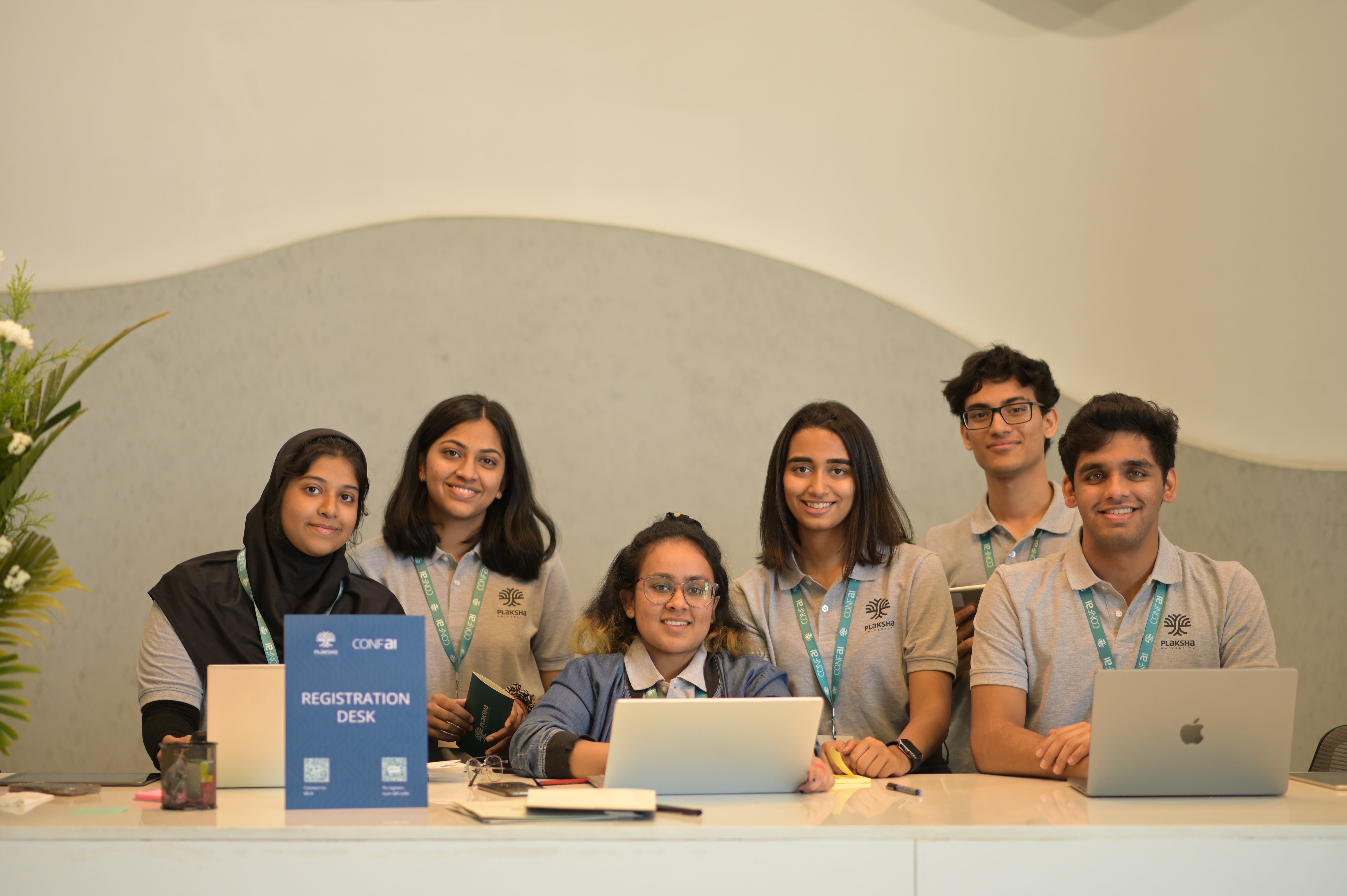 March 23, Mohali, India - Plaksha University, one of India's largest collective philanthropy efforts to build a tech university of global eminence, organized the 2nd annual academic conference on Artificial Intelligence (ConfAI) from March 22 to 24 at the university's Mohali campus. The conference brought together prominent AI experts, researchers, and scholars to share their insights on the latest developments in this field.

The initiative aligns perfectly with the university's purpose of reimagining tech education to solve complex, major problems of the world. The 3-day conference by Plaksha University brought together top academicians, both international and domestic, industry leaders and representatives of other universities and startups to debate and discuss the most recent advances in AI and to use it as means to promote equity in society, while embracing diversity. Around 55 research papers were submitted to the conference by researchers around the nation, of which, 6 were selected for oral presentations while several others for poster presentations. "Special sessions were conducted on best practices in applying Artificial Intelligence and Machine Learning models to ensure reliability and to ensure fairness, and the audience was thrilled to see the cutting-edge applications of such models to image, video and language," said Prof. Srikant Srinivasan, Associate Dean, Academics, Plaksha University.

The conference enabled students to get firsthand mentorship by experts in the field to chart out career possibilities involving AI in various contexts. Visiting delegates were, in turn, overawed by the eagerness from students and researchers from Plaksha University and the surrounding tricity region to collaboratively develop a Data Science Hub to address the concerns of the Punjab State. The technical sponsor is IEEE Chandigarh subsection.

On the second day of the conference, attendees had the privilege to hear from renowned keynote speakers, including Dr. Vasudeva Varma from IIIT Hyderabad, who discussed generating encyclopedic content in Indian languages, its challenges and opportunities.

Dr. Siddharth Barman from IISc talked about collective welfare as a metric in algorithmic decision making. He showcased the recent work by the university that extends the formulation of regret with a welfarist perspective.

Dr. Abhinav Dhall from IIT Ropar spoke about emotion-aware AI. He elaborated that the field of affective computing has witnessed progress in automatic user affect sensing and affect synthesis for an empathetic Human Machine Interaction. Further, discussed different aspects of affect sensing and synthesis.

The conference also included contributed paper presentations and an invited talk by Dr. Parag Singla from IIT Delhi on exploiting underlying problem structure for improved generalizability and interpretability in neural models.

A panel discussion on AI-ML for clean energy was held, with panelists including Prof. Rajesh Gupta from UC San Diego, Dr. Amarjeet Singh from Zenatix Solutions, Prasad Vaidya from Solar Decathlon India, Dr. Shalini Sarin from Elektromobilitat India and Prof. Vishal Garg, Dean of Academics & Research, Plaksha University. The panel discussion was moderated by Prof. Vishal Garg from Plaksha University.

"The powerful combination of AI and clean energy opens up new possibilities for enhancing energy systems. AI has the potential to reshape how we produce, distribute, and consume clean energy, leading to greater efficiency, reduced costs and a significant decrease in greenhouse gas emissions," said Prof. Vishal Garg, Dean of Academics & Research, Plaksha University.

The conference concluded with a gala dinner at Novotel Chandigarh. The event was a resounding success, providing a platform for experts to share their insights on the latest AI research and innovation.

About Plaksha University: Founded by a global community of more than 100+ technology and business leaders, Plaksha envisions to reimagine technology education and research for India and the world. With strong partnerships with UC Berkeley, Cornell University, Purdue, UC San Diego, IIT Kanpur, and IISc Bangalore, Plaksha aims to nurture and empower a generation of catalytic leaders and create an ecosystem of research and innovation. The university collapses the traditional boundaries of engineering and promotes interdisciplinary learning by combining technology, design and entrepreneurship.

Plaksha is guided by an eminent academic board including Dr. Vijay Kumar, Nemirovsky Family Dean of Penn Engineering, University of Pennsylvania; Venkatesh Narayanamurthi, former Dean of Harvard School of Engineering and Applied Sciences; Sriram Rajamani, Managing Director, Microsoft Research India; Julia Ross, Dean of Engineering, Virginia Tech; Krishna Palepu, Ross Graham Walker Professor of Business Administration, Harvard Business School; Sanjay Sarma, Fred Fort Flowers and Daniel Fort Flowers Professor of Mechanical Engineering, MIT; and business leaders such as Neeraj Aggarwal, Chairman – Asia Pacific, BCG; Hitesh Oberoi, Co-promoter & CEO, Info Edge (Naukri.com); Srikanth Velamakanni, Co-founder, Fractal Analytics; Manas Fuloria, Co- Founder, Nagarro; Rakesh Bharti Mittal, Vice Chairman, Bharti Enterprises; Navin Chaddha, Managing Director, Mayfield Fund; Sujeet Kumar, Co-founder, Udaan.com; Dalip Pathak, Special Limited Partner, Warburg Pincus LLC; CP Gurnani, MD & CEO, Tech Mahindra; Pramod Bhasin, Chairman, Clix Capital among others. Corporate donors include companies like Bharti Foundation, Havells, HT Parekh Foundation, Mphasis, Axis Bank and Motilal Oswal. The global community of business leaders who founded Plaksha can be seen here.